Ever heard of a mole drain?
Mole drains could be a lower-cost alternative to subsurface tile drainage when soil type, topography and economic considerations are right.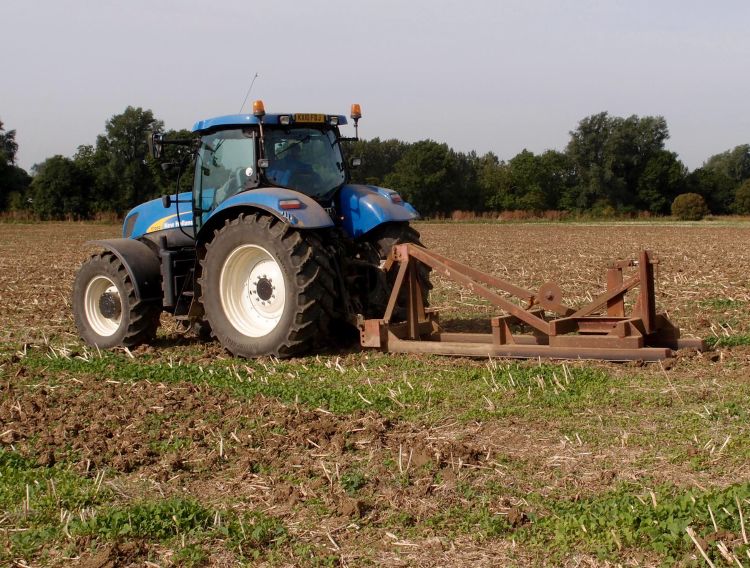 Farmers in Chippewa County and other parts of Michigan with relatively flat, clay soils have always faced serious problems with soil drainage. Installing subsurface drains has alleviated the problem for many farmers in the Saginaw Valley, Michigan's Thumb and other areas, allowing farmers to more consistently produce high-value grain and other crops.
In the far north of Michigan, short growing seasons limiting the choice of cash crops and long distances to markets place big economic obstacles to improving soil drainage with subsurface drainage. When hay is your main crop, the economics of draining may not make senses. However, improved drainage could allow for more productive hay production and possibly open the door for other short-season cash crops. In many areas, nearly level topography and shallow ditching does not allow drainage outlets to provide gravity flow of water into the ditch.
On northern Michigan farms with flat, clay soils and potential sites for good subsurface drain outlets, mole drains could be used in combination with surface drainage to improve soil water conditions. Mole drains have been in common use in Great Britain, Australia and New Zealand for many years. The USDA Natural Resource Conservation Service has a mole drain conservation practice.
Mole drains are created by dragging a bullet-shaped cylinder through the soil behind a deep-tillage shank, creating an underground conduit for water flow. These channels can be emptied on the field edge, providing adequate fall is available. Significant horsepower is needed to draw the deep-cultivation tool with mole drainage attachment through the field.
Good knowledge of your soil is essential. Mole drainage only works when soils are reasonably free of large stone and have adequate clay content (greater than 35 percent) to prevent the channel from collapsing. These drainage channels can last up to 10 or more years depending on the clay content, but generally work well for two or three years and need to be re-pulled after five or six years. A 1947 thesis paper by Iowa State University student Glenn Orville Schwab, "Power requirements, limitations and cost of mole drainage in some Iowa soils," provides a lot of insight into this practice.
Can mole drainage be used effectively on flat, clay soils where the expense of conventional subsurface drainage is impractical? We won't know until someone tries it. Michigan State University Extension staff in Michigan's Upper Peninsula are interested in working with one or more cooperating farmers to test mole drainage effectiveness.
For more information, contact Jim Isleib at isleibj@anr.msu.edu.