Experience the warmth of the historic W.K. Kellogg Manor House with a meal or tea
Have a holly jolly holiday season when you visit the W.K. Kellogg Manor House this year for a traditional tea or a marvelous meal.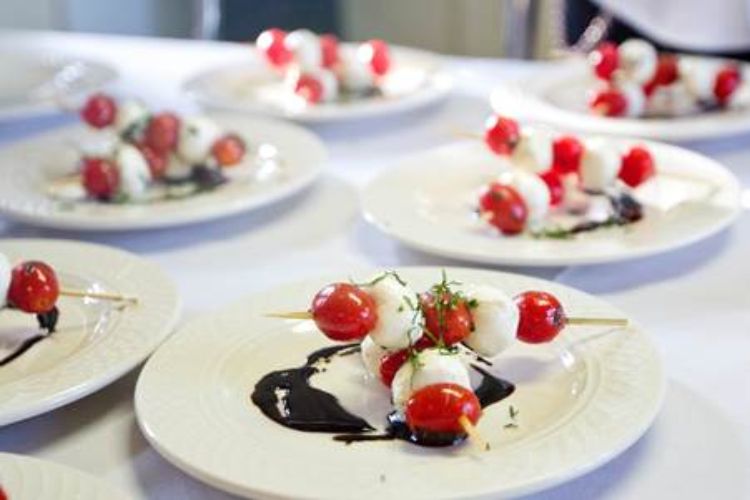 Hickory Corners, Mich. — Each high tea at the Manor House has a different theme and menu. Enjoy a delightful light meal and a historic tour of the Manor House this season. The teas will be held from 3 – 5 p.m.
Feliz Navidad Tea, Tuesday, December 12
Holiday Spice Tea, Tuesday, December 19
Holiday meals at the Manor House are a special tradition, sure to bring cheer to you and your friends and family of all ages.
Holiday Luncheon, Thursday, December 14, 12 – 2 p.m.
Comfort and Joy Dinner, Friday, December 15, 6:30 – 9 p.m.
Holiday Brunch, December 18, seatings starting at 11 a.m. and ending at 2 p.m.
Winter Wonderland Dinner, Friday, December 22, 6:30 – 9 p.m.
Pricing information for each event is available online at http://kbs.msu.edu/events/. All events will be held in the W.K. Kellogg Manor House, located at 3700 E. Gull Lake Dr., in Hickory Corners. Reservations are required for all Manor House holiday events. To learn more, visit conference.kbs.msu.edu, call 269-671-2400 or email conference@kbs.msu.edu.
The W.K. Kellogg Manor House is part of the W.K. Kellogg Biological Station. Celebrate with us our legacy of conservation as we mark 90 years since W.K. Kellogg donated the lands that now make up KBS to Michigan State University. Our commitment to research, education and outreach are founded on W.K. Kellogg's vision for cutting-edge science and learning.
As MSU's largest off-campus educational complex, we've put our land-grant values into practice as we've provided the public with examples of science's crucial role in sustaining natural and managed communities for nearly a hundred years. As we look forward, our students and faculty are working to understand and solve real-world environmental problems for a better tomorrow. To learn more about KBS, visit us online at kbs.msu.edu.