Exploring soil health in perennial fruit crops at Great Lakes Expo
The Michigan State University Extension fruit team is excited to have an entire session dedicated to soil health in fruit crops.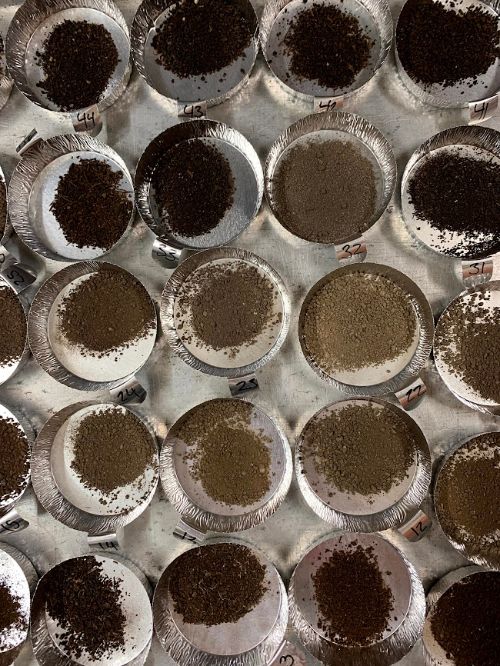 As the beginning of December rapidly approaches, excitement for Great Lakes Expo (Expo) builds. This year's Expo takes place from Dec. 6-8, 2022, at the DeVos Center in Grand Rapids, Michigan. Expo, as we know it now, has been going on since 2001 when the Michigan State Horticultural Society and the Michigan Vegetable Council combined their annual conventions. Now, it is one of the largest annual gatherings of fruit and vegetable growers and farm marketers in North America. Every year, educators from Michigan State University Extension help put together the educational programming for the event and this year, the MSU Extension fruit team is excited to have an entire session dedicated to soil health in fruit crops. With the rising interest in soil health, and the fundamental differences between an annual and perennial cropping system, education for soil health in perennial crops specifically seemed like a perfect topic for the general fruit session this year.
The fruit soil health session takes place on Thursday, Dec. 8, from 9:00 a.m. – 11:00 a.m. and features four visiting speakers from across the country.
Managing Soil for Better Health for Strawberry Production – Marvin Pritts
For years, the strawberry industry has thought about healthy soil through a chemical lens. In other words, healthy soils had high levels of the major nutrients as determined by a soil test, and if they were low, supplemental nutrients were applied. Outbreaks of soil disease were managed with fumigation or fungicides. A more contemporary view of soil health also includes the physical and biological properties of the soil. Soils with the same soil texture and chemical analyses can support crops quite different in productivity, implying that more is going on than just the chemistry. This presentation will consider the importance of physical and biological properties of soils, and how these properties can be managed to improve strawberry growth and productivity.
Assessing and Improving Orchard Soil Health – Tianna DuPont
Tianna DuPont, from Washington State University, has conducted an extensive amount of research related to soil health in Washington orchards. Soil health is of particular interest where soilborne diseases, such as apple replant disease, are prevalent and there is reliance on chemical fumigation to manage disease organisms. Understanding how soil health is influenced by the biological, physical, and chemical properties of soil can be challenging. Soil health assessments were conducted in Washington to determine which environmental factors contributed to poor soil health. Dupont will discuss common soil health constraints and methods to mitigate replant risk. She will also discuss the potential for improving soil health with biorenovation, compost, mulches, and cover crops.
Impact of Orchard Management on Root-Rhizosphere Dynamics – Implications for Water and Nutrient Uptake – Astrid Volder
While roots are critical for crop production, they often go unnoticed. Course roots, the thicker roots closer to the trunk, are primarily responsible for water transport and tree support. Fine roots, the thin roots toward the end of the root system, are primarily responsible for water and nutrient uptake. Fine roots are equivalent to belowground leaves and are very short lived. Fine roots respond readily to their environment and interact directly with soil microbes. Astrid Volder, from the University of California – Davis, will describe the dynamics of fine root growth as affected by orchard management practices such as heading, pruning and irrigation. In addition, she will show some data describing how fine roots can influence the microbial activity in their direct environment.
Soil Quality in an Arid Alkaline Orchard Environment – Brent Black
Soil characteristics such as soil type, bulk density, structure, and porosity can directly affect tree growth and vigor in orchard systems, but what are the ways that soil quality can be measured? Brent Black, from Utah State University, will discuss his work understanding how soil characteristics affect tree growth across multiple tart cherry farms. In addition, soil type and other soil qualities affect nutrient availability and management, particularly in sandy soils found in Utah. Black will discuss how organic and conventional fertility management programs affect soil quality parameters in peach orchards.
We hope you can join us on Thursday, Dec. 8, from 9:00 a.m. – 11:00 a.m. We look forward to a great session with these excellent speakers!