Exploring cultural connections and community resiliency in Michigan and New Mexico
A project study exchange to Northern New Mexico will helps its participants learn, develop and implement a project; consider being a part of one such project.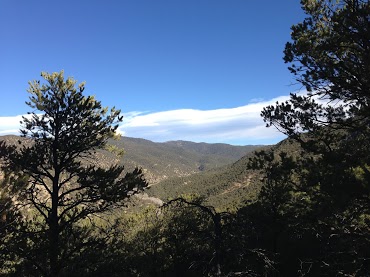 Thirty Michigan State University Extension educators along with community-based and governmental partners will visit northern New Mexico May 13–19 as part of a structured project study tour focused on sustainable and resilient communities. The program will feature advanced education, experiential learning and development of a project related to one of the themes of the exchange.
Study tours have long been a staple of universities, governments and entrepreneurs as an opportunity to promote practical learning and collaborative endeavors. The St. Charles Community College Global Studies organization states that study tours "emphasize experiential learning and offer both group and self-directed activities that enable learners to explore new territories, cultures and people." The group even issues a warning in their literature that touring may be "habit-forming and result in a life-long addiction to travel adventure, exploration and experiential learning."
Successful study tours are designed with specific goals in mind. The MSU Extension northern New Mexico tour extends the traditional study tour concept by including not only an exchange of ideas, but also an expected outcome. Participants are asked to implement a project in Michigan as a result of their tour experience.
The goals of the northern New Mexico Project Study Exchange are to:
Exchange and promote knowledge and innovative practice that leads to transformational change
Explore and solidify partnerships that value cultural integrity and foster restoration economies
Create and implement projects focused on key issues and that lead to sustainable and resilient communities.
A participant's project may be specific to his or her region and community, or have statewide or national application. Projects will be structured around one or a combination of the following subject areas:
Renewables
Cultural and culinary tourism
Water
Food
Entrepreneurism
Leadership
Diversity
The itinerary for the on-the-ground project study exchange experience will offer ample opportunity for travelers to learn about the local culture and to visit unique and sustainable projects in northern New Mexico.
Santa Fe is one of the first stops of the project study exchange. When in Santa Fe, participants will visit Bioneers headquarters and learn about the award-winning "Dreaming New Mexico" project, meet with the Santa Fe Farmers' Market leadership and exchange ideas with state art and culture representatives.
Additional highlights of the project study exchange include a tour of the Greater World Earthship Community , exploration of Taos Pueblo and Tesuque Agricultural Initiative, listening to music at the completely solar-powered radio station KTAOS, discovering diversity and culture along the High Road Artisans Tour and convening with entrepreneurs and civic leaders who have helped Taos become one of the best small towns in the US.
Community organizations interested in partnering with Michigan State University Extension on a project are invited to submit an application by January 31 online by visiting www.dreamingmichigan.org.