Extension Master Gardener class attracts generations of learners
Marquette County Extension Master Gardener trainees span each decade from the 1930s to 1990s.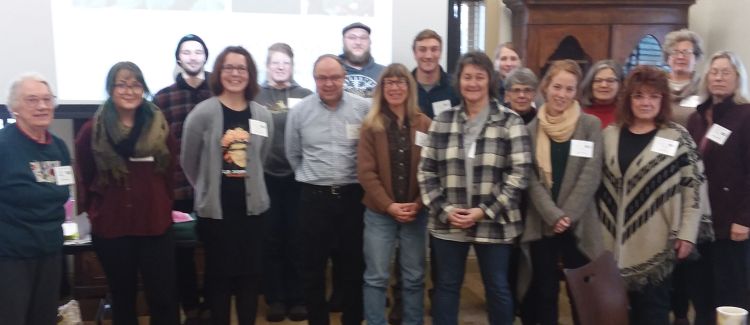 Since 1978, Michigan State University as the state's land-grant college has been offering the Extension Master Gardener Program, a volunteer training program open to anyone 18 years and older who is interested in learning more about various horticulture topics and sharing this knowledge to help others in their local Michigan community. MSU Extension is currently offering training courses in eight different locations within Michigan. Marquette County is presently the site host of an Upper Peninsula class and unique from the other training sites, as it includes participants from multiple generations.
While they differ in age and generation, similar motivations exist among each of the Marquette County participants. These motivations include an avid interest in gardening, an interest in sharing the knowledge they gain with others, meeting others who like to garden, and a zest for learning more. Coupled with these similarities is the wide difference in the participant's ages ranging from 21 to 85. Participants in this class have been born in each decade from the 1930s through 1990s. Four different generations—the Traditionalists, Baby Boomers, GenX (Millenials) and GenY—are represented. Because of this large age range, some participants have been gardening over 70 years while others have only been gardening for less than five years.
Although the nation's mean age of Extension Master Gardeners has been reported as 64.8 years, according to HortTechnology, April 2018, the participant's average age for this class in Marquette is 49.5 years. Previous studies show that the majority of Extension Master Gardeners are retired while only 30% of this class are of retirement age.
When asked about the different ages in the class, a participant said, "I loved the energy and enthusiasm of the young people in the group. I have been gardening for many years, but I got started in my own backyard without any knowledge and learned by trial and error, making a lot of mistakes along the way. It's great to see them willing to put in the time to learn the science and best practices early on in their lives and careers. On the other side of the spectrum, I was happy to see so many of my peers and even older in the group. When I signed up, I thought I might be the oldest by far. It was nice to see so many wanting to learn at every stage in life."
Why are they taking the class?
Regardless of their age, they love plants and want to learn more about them. Some participants are already working in or are affiliated with the green horticulture industry, while some have an interest in pursuing this avenue. Many are interested in improving their own landscapes, doing what's right for the environment and making the best choices for their specific site and conditions.
All have interests and ideas about how they would like to share what they are learning with others when they complete their training. Often, as they decide on a volunteer project, trainees pair their gardening passion with their desire to help others. Previous careers of nursing, teaching and others are common among the retirees in the class, yet those from the GenY, who have yet to establish their career, also have this desire to help.
How are they learning?
Before the onset of the COVID-19 pandemic, the Marquette class met face-to-face and included optional, prior to class, horticultural-related field trips in the Marquette area. We also integrated hands-on activities where participants could practice horticultural principles they are learning in class. Now, we have transitioned to an all online classroom. Participants are still excited to learn more about gardening while having the opportunity to meet with other gardeners virtually during the "Stay home, stay safe" order.
One participant noted, "I have appreciated the unity of our class in our learning. We've experienced a lot as we've transitioned from an in-person/community effort to learn and work together to an online virtual classroom experience under the conditions of a pandemic, through this course."
Field trips are also conducted virtually. A recent virtual fieldtrip to the MSU Upper Peninsula's Research and Extension Center's North Farm was provided by Abbey Palmer, education coordinator. Palmer explained the farm's history, the farm's goals and potential Extension Master Gardener volunteer projects offered at the farm. The trainees are happy to participate from the comfort of their homes while staying safe and interacting with the many Extension Master Gardener Program instructors that include MSU educators and specialists.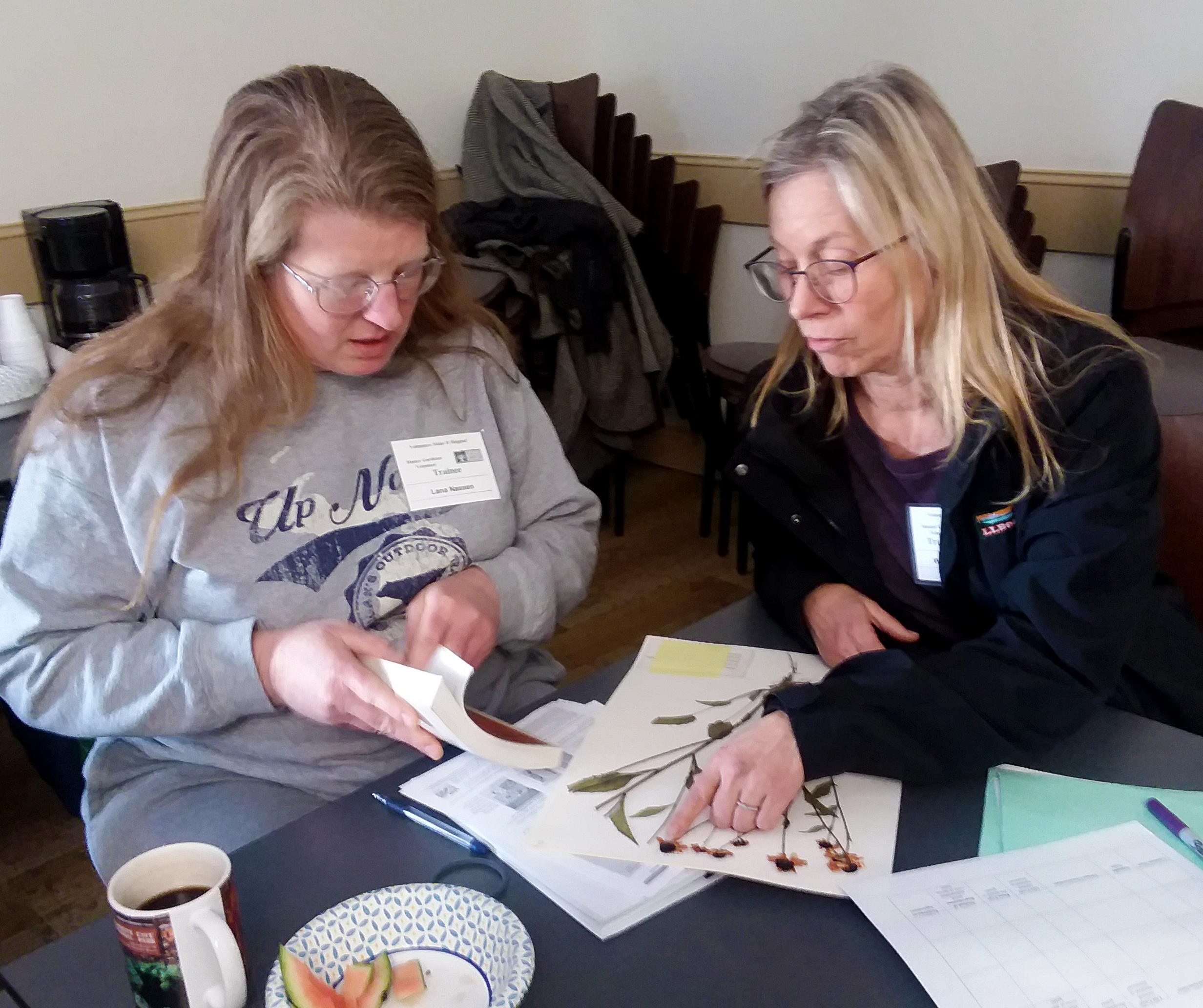 No matter what generation or age, Extension Master Gardener trainees are excited about learning. They all bring their own experiences and want to improve on their gardening shortfalls; they are excited about gaining the research-based knowledge with some commenting, "I am finally learning what I have been doing wrong all these years!"
While COVID-19, the infectious disease caused by novel coronavirus, has changed the classroom format, it hasn't changed trainees' excitement to learn more about gardening with fellow classmate who share their passion. From the start, intergenerational sharing has occurred via face-to-face group work and now through online breakout rooms.
What they will do with what they learn?
Extension Master Gardener trainees complete 45-plus hours of classroom study on various horticulture topics that include soil and plant science, integrated pest management, water quality, small and tree fruit, woody ornamentals, vegetables, annuals and perennials, lawns, household and nuisance pests, indoor plants, diagnostics and volunteer orientation. To become a certified Extension Master Gardener, participants must then volunteer at least 40 hours in a community gardening project helping others learn about the environmentally sound, research-based gardening practices learned in class. Current trainees have expressed interest in helping children learn to garden, teaching others about food gardening and beautification efforts.
An Extension Master Gardener trainee summed it up, saying, "Our class is also a prime example in that age truly does not matter. Gardening is a peaceful, beautiful way to connect to each other. We ALL want to make our world a pretty, healthy place, don't we? We can do it! By building and maintaining a garden, whether it is with flowers, fruits, trees, shrubs and vegetables. At any age, gardeners everywhere are also willing to help each other by sharing information, and sometimes produce and plants. It is a fabulous win-win, learn-learn scenario."
In 2019, Upper Peninsula Extension Master Gardeners contributed over 3,400 volunteer hours valuing over $86,800. They continue to positively contribute to communities all over Michigan.
If you are someone who loves to garden and wants to learn more about being an Extension Master Gardener, please visit the MSU Extension Master Gardener Program website.