Fall 2020 Extension Master Gardener online class offered for Upper Peninsula residents
Avoid the travel and potential snow, register by Aug. 27 for the upcoming Upper Peninsula online Extension Master Gardener class.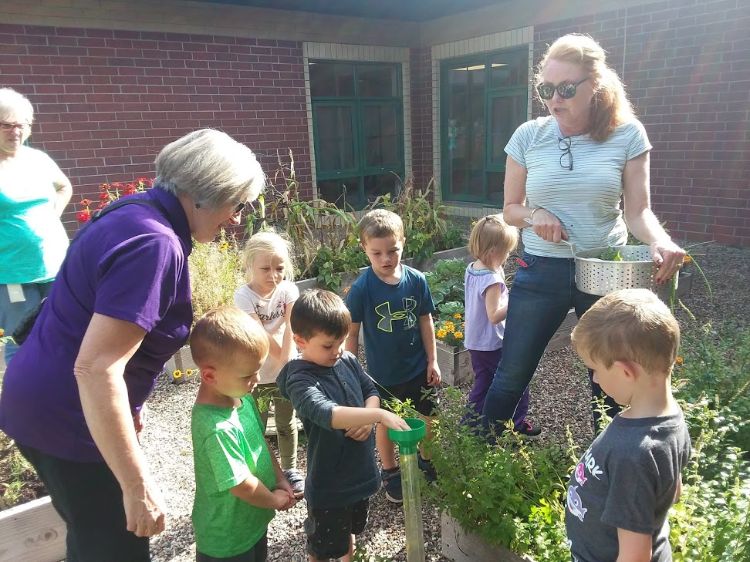 If you live in Michigan's Upper Peninsula and have an interest in becoming a Michigan State University Extension Master Gardener, now is your time. To facilitate social distancing during the COVID-19 pandemic, the fall 2020 Upper Peninsula volunteer training class will be offered online and available to all residents of the Upper Peninsula. The last session will be in person at a location that will be based on the participants' residence locations. If you are available on Thursday evenings from 5:30-10 p.m. EST beginning Sept. 3 through Dec. 10, then start the process to become an Extension Master Gardener.
It is a volunteer training program that provides research-based gardening education. Once the volunteer completes the 50-plus hours of classroom education, they then need to provide 40 volunteer hours (in their first year) within a community setting, teaching others the proper methods and principles of gardening. This allows them to certify as an Extension Master Gardener. For each successive calendar year, they must continue their gardening education with 10 additional hours of learning and complete an additional 20 hours of volunteer service.
Upper Peninsula Extension Master Gardeners contributed over 3,400 community volunteer hours in 2019 totaling more than $86,500. Volunteer projects focus on educating youth within schools and daycares, teaching adults proper gardening practices while completing beautification efforts, food gardening, Smart Gardening outreach and providing citizens research-based answers via the MSU Extension Lawn & Garden hotline (1-888-678-3464) and Ask an Expert resources.
Why do people participate in the Extension Master Gardener program?
All have an interest—many may have a passion—in gardening. They want to learn more about the correct way to garden. As one participant stated, "I never realized everything I was doing wrong until I took this course."
Some are already involved in the green (horticulture) industry, others may be interested in working in that field, while many just want to learn more about gardening, meet others who like gardening, and appreciate the fact that they will learn about 14 different gardening topics. All have an interest in volunteering and helping others learn about proper gardening techniques, have a desire to contribute to their community, and care about the environment. Learn more about the benefits of becoming an Extension Master Gardener.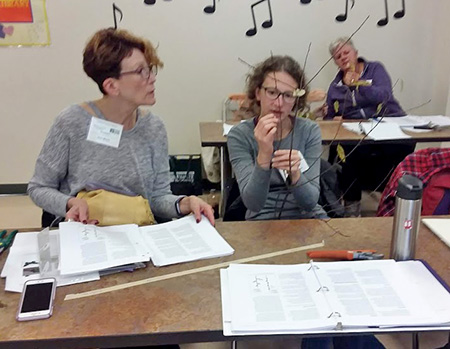 Who can sign up?
If you are a resident of any Upper Peninsula county, you can sign up for this class. We seek a diverse group of motivated volunteers to represent MSU Extension in communities across the Upper Peninsula. Our current roster ranges in age from 21 to 85.
Steve, a recent online class participant, reflects on his class experience, "The Master Gardener course connects you with like-minded people, horticultural experts, and great references to consult with when choosing the right plants, fighting invasive insects or disease, or just stymied by less than desired results from your efforts. The online format seems to be the way our kids are going to school these days, the way many of us are taking our training or continuing education at work, and the way many keep up with the latest news. I found that it works for the Master Gardener course, too."
Where will this class be held?
To provide a safe learning environment during the COVID-19 pandemic, this class will be held online except for the final session. You can participate from the comfort of your home and with high-speed internet connection and a computer or device that has a camera and microphone. You will still receive live instruction via videoconference from the various MSU specialists and educators participating as the instructors. Many incorporate interactive activities that simulate hands-on activities and provide for real life gardening examples.
Anna, a recent online class participant, said about her online experience, "I highly recommend the MSU Extension Master Gardener online class. The online format was user-friendly and made me feel more comfortable asking questions than I might have in-person. Through the online lessons, we were able to learn practical information from experts in their fields from across the state of Michigan. I learned from experts in woody ornamentals, entomology, vegetables, fruit trees, lawns, diagnostics and so much more."
How do I sign up?
Since it's a volunteer training program, all registrants are required to first complete MSU's online Volunteer Selection Process (VSP). This consists of an online application, providing at least three unrelated references, i.e., someone who will vouch for your character/responsibility as a potential Extension Master Gardener volunteer who works with adults, possibly children and vulnerable adults, and completing an online criminal history check.
Begin the process to become an Extension Master Gardener
Once you've initiated the VSP process, you will then be directed to the registration page where you will register, read and accept volunteer code of conduct, and pay for the class. The fee is $325 and there are partial scholarships available. To apply for a scholarship, you must first complete the VSP and registration. All scholarship applications are due by Aug. 10 to ensure processing time. For more information about scholarships, please contact kransr@msu.edu.
Registration is due by Aug. 27 and if paying by check, your payment must be received by Aug. 20.