Extension Master Gardener Program begins March 2020 in Southfield
Michigan State University Extension will bring the Extension Master Gardener program to Oakland County in the spring of 2020.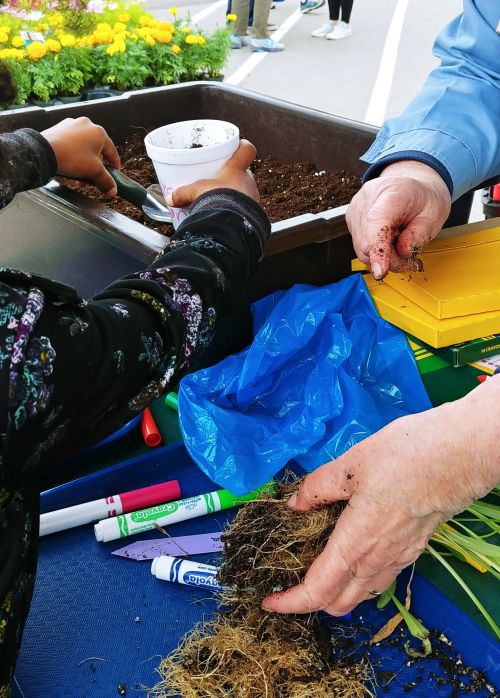 Michigan State University Extension in Oakland County will bring the Extension Master Gardener training course to Southfield, Michigan, in the spring of 2020. MSU Extension is pleased to make the program more accessible to residents of the vibrant communities in southeast Oakland County.
Extension Master Gardener volunteers in Oakland County contribute to their communities by sharing research-based gardening practices at schools, farmers markets and other public spaces. Trainees attend a 14-week class taught by MSU Extension horticulture experts covering topics including soil science, vegetables, annuals and perennials, and gardening to protect water resources.
Classes are scheduled for Thursday afternoons from March 5 through June 11, 2020. Registration closes Feb. 23, 2020. Partial scholarships are available.
After completing 40 hours of volunteer service, trainees earn the title of certified Extension Master Gardener. Trainees and certified Extension Master Gardeners donate their time to projects across the region. Deborah Evans, Advanced Extension Master Gardener, volunteers in the gardens at the Mary Thompson Farm in Southfield, a site she describes as "a great example of the agricultural origins and history of what is now a fully built urban environment." The site is free and accessible to the community, and Evans values the "no cost (thanks to the dedication of local volunteers) field trips for students featuring hands on horticultural and historical learning experiences."
For training registration and more information on the Extension Master Gardener program in Oakland County, please visit Extension Master Gardener Program Training Course Southfield - Oakland County.