Extension Master Gardener Program offered in Iron Mountain starting January 2018
Register now for this opportunity to learn more about gardening, gain valuable resources and meet others interested in gardening.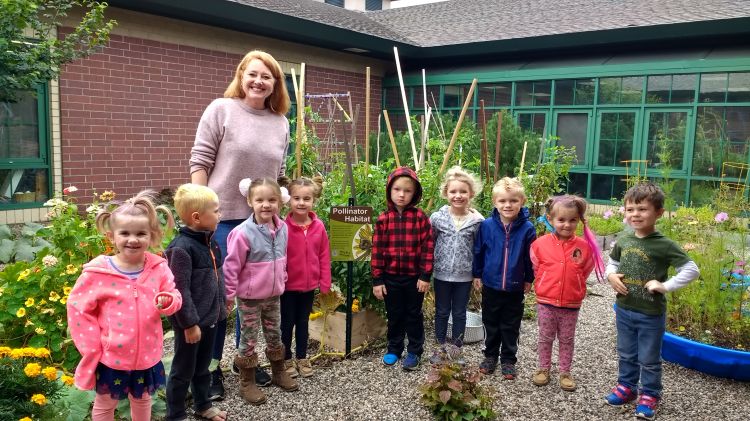 Do you enjoy gardening? Would you like to learn more about plants and how to properly grow and care for them? Are you interested in learning more about environmentally-friendly practices for your yard and garden? Would you be interested in sharing the knowledge you gain with others? If you answered yes to any of these questions, then the Michigan Extension Master Gardener Program is for you, and it's being offered in Iron Mountain, Michigan, Jan. 18 – April 26, 2018, on Thursday evenings from 4:30 – 8:30 p.m. at Bay West College. Registration is now open.
If you are not familiar with the Extension Master Gardener Program, it is a volunteer training certification program that consists of two components. The first component required to gain certification is to complete the 45-plus hours of classroom instruction. This runs for 14 weeks and participants have to commit to attending the sessions. Some exceptions can be made for extenuating circumstances. A variety of Michigan State University Extension educators and specialists, as well as some local professionals, assist with the teaching of the sessions.
One Michigan Extension Master Gardener trainee stated, "I really enjoyed learning from the enthusiastic instructors."
After completing the classroom portion, the second component is to complete at least a 40-hour volunteer project that focuses on teaching others more about proper gardening techniques in a community setting. One local example of a Michigan Extension Master Gardener project is the Woodland Childcare School Garden in Kingsford, Michigan, that Elizabeth Slajus, advanced Extension Master Gardener, initiated in 2015. Since then, she has shared the wonders of vegetable gardening and the enjoyment of eating fresh and healthy produce from the garden with over 100 children who range in age from 2.5 to 11 years old.
In 2017, Woodland Childcare School Garden became a "Pollinator Garden" through the Xerces Society, and children learned about native pollinators and what is needed to attract and feed them.
"Three years ago, the children screamed and ran from all insects," Slajus said. "But after learning about the importance of pollinators, they were excited to see the many insects, birds and butterflies in the garden. They all took the pollinator pledge and look forward to our growing garden."
Volunteer projects can and do focus around community beautification, youth gardening, food gardening, environmental sustainability and extending MSU Extension's resources. All have the main focus of Extension Master Gardeners teaching others about gardening while they work together to beautify an area, enjoy the peacefulness that a garden often brings, expose youth to the joys of nature, grow food to share with others or teach about natural resources, such as composting, water conservation or invasive species.
Extension Master Gardeners also get involved by helping with specific MSU Extension consumer horticulture initiatives such as providing outreach for Smart Gardening or assisting with the Upper Peninsula Responder Team who helps staff the statewide MSU Extension toll-free Lawn and Garden Hotline.
Registration for the Master Gardener Training Course in Iron Mountain is due by Jan. 11, 2018, and takes place online. There are some partial scholarships available for those who would like to apply. Scholarship applications are due by Jan. 5. You must complete a scholarship application and registration in order to be considered for a scholarship. Applications are online at Master Gardener Training Course - Iron Mountain. Some payment will be required upon registration with full payment by the registration deadline.
Extension Master Gardeners continue to renew their certification annually by spending more hours learning more about horticultural topics and additional volunteering, and many of them make this a lifetime learning experience. They continue to be a great asset not only to the mission of the Michigan Master Gardener Volunteer Program, but to the many communities they selflessly serve throughout Michigan. In the Upper Peninsula in 2017, current Extension Master Gardeners volunteered over 2,000 hours with projects focused around youth gardening, food gardening, community beautification, environmental stewardship and extending MSU Extension resources.
Visit the Michigan Master Gardener Program website if you would like to learn more about the Master Gardener Program.
If you have any questions about the program being offered in Iron Mountain, contact Rebecca Krans, MSU Extension consumer horticulture educator and Upper Peninsula Extension Master Gardener program coordinator, at kransr@anr.msu.edu or 906-875-0606.
For more information on a wide variety of Smart Gardening topics, visit the Gardening in Michigan website or contact MSU's toll-free Lawn and Garden Hotline at 1-888-678-3464.