Facilitative Leadership: An approach to better meetings
Effective use of easy-to-learn skills, tools and techniques help boost productivity help people meet critical outcome-oriented objectives.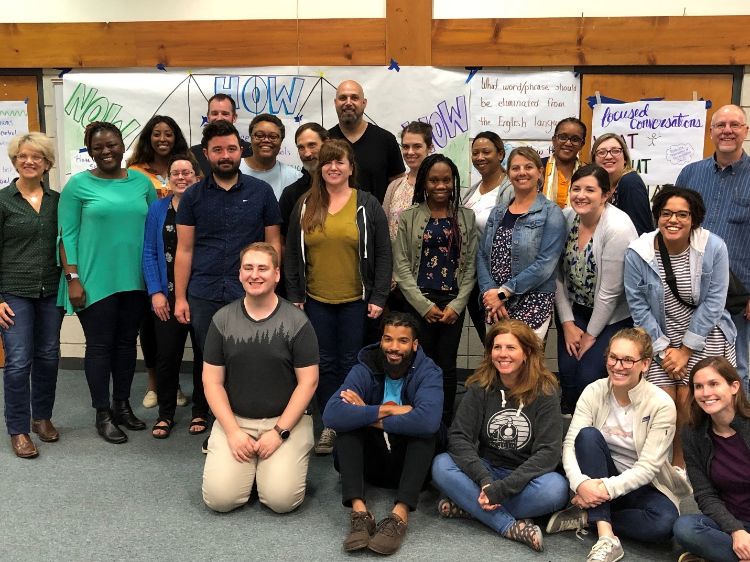 Have you ever walked away from a really unproductive meeting. One where the discussion was out of control, no decisions were made, and you know that it could have been better if only a few things were different? Do you wish that you had the skills and personal confidence necessary to lead and facilitate productive meetings?
If this sounds all too familiar, then you should consider attending a Michigan State University Extension Facilitative Leadership workshop – three days of training designed to build and strengthen critical leadership skills and give you real-life experience with facilitating group discussion. MSU Extension offers the program twice annually and seats fill quickly.
The goal of this concentrated course is to provide participants with practical hands-on experience using group facilitation tools and techniques in order to work more effectively with appointed and self-directed work teams, nonprofits and other community organizations and volunteer committees of interest. Participants practice leadership strategies using the tools, techniques and verbal skills necessary to lead group discussions, reach consensus, set outcome-based goals, and use flip charts and other tools for recording conversations and thoughts.
Process tools for brainstorming, analyzing and prioritizing ideas, decision-making, and timeline planning are also shared. Each participant designs and leads small-group facilitated discussions and receives broad suggestions for improvement from workshop instructors and colleagues.
Program evaluations indicate that participants are now able to more easily lead effective meetings and can set clear, outcome-oriented meeting objectives. They also can effectively use tools for brainstorming and collective decision making. Participants report that they increased their knowledge of the skills necessary to lead a group using collective decision making processes, and they appreciate the value of using them.
In addition, attendees stated that they felt better prepared to make a change in their community or organization as a result of this training.
For more information visit the Facilitative Leadership program page or register for a future event.
MSU Extension offers training for improved effectiveness in several areas, including volunteer board development, meeting management and facilitation, strategic visioning and planning. To contact an expert in your area, visit MSU Extension's Find an Expert page or call 888-MSUE4MI (888-678-3464).