Squash is plentiful in the fall
Winter squash becomes readily available in gardens and farmers markets in the fall.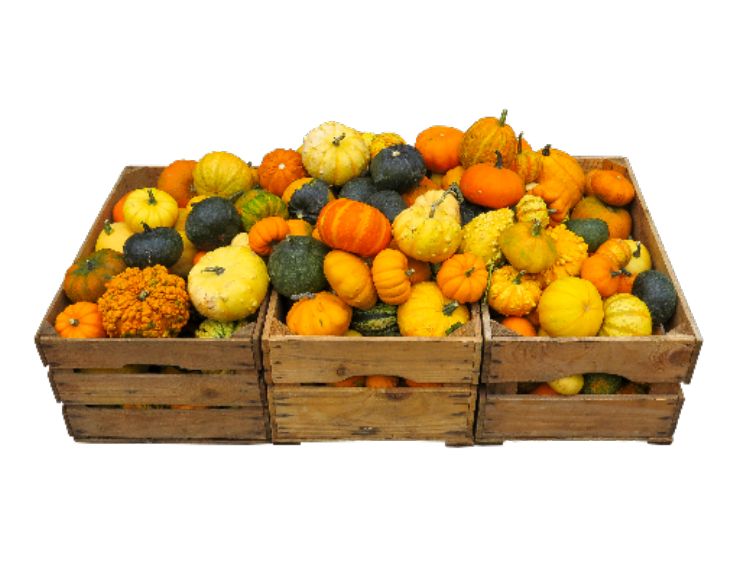 Crisp fall temperatures bring a change in seasonal vegetables available in the grocery store. Winter squash is one of those vegetables now in abundance in stores and farmers markets. Winter squash brings a delicious and colorful addition to our fall meals.
Winter squash varieties include butternut, acorn, banana, Golden Delicious, Hubbard and spaghetti squash. It's not only inexpensive, but it also provides Vitamin A, Vitamin C and is a good source of fiber.
To prepare winter squash, cut the squash in half. You'll need a sharp knife, as winter squash is harder and denser than the summer squash varieties. Scoop the seeds out of the halved squash. Spray a cookie sheet with pan spray, place squash on the cookie sheet cut side down and bake in an oven at 350 degrees Fahrenheit until you can easily poke a fork in the squash. Scoop the squash out of the rind with a large spoon and put into a casserole dish or bowl. Mash the squash. Add a small amount of margarine and seasoning, if desired, and serve hot.
Winter squash can also be cooked in a microwave oven. Prepare the squash as above; put the squash cut side down on a microwave-safe bowl or plate. Microwave the squash for about eight minutes. Test for doneness by poking into the squash with a fork. Once the squash is soft, remove the squash from the rind and season as desired.
If you have extra quantities of squash of available keep them in a cool (45-50 degrees Fahrenheit) place. If stored properly, most varieties will keep up to three months.
Winter squash can also be stored in the freezer. Cook the squash until soft in boiling water, in steam, in a pressure cooker or in an oven. Remove the pulp from the rind and mash (spaghetti squash does not need to be mashed). To cool, place pan containing winter squash in cold and stir occasionally. Package leaving half an inch of headspace; remove air, seal, label, date and freeze.
Michigan State University Extension food safety experts advise that to can winter squash; you must can the squash in cubes. Mashed squash cannot be safely canned because of slow heat penetration to the center of the jar. Winter squash is a low-acid vegetable and must be canned in a pressure canner. If you would like to learn how to can winter squash, visit the National Center for Home Food Preservation website.