Family bonding at Academic Year Program Midterm Event
The Academic Year Program Midterm Event is an important time during the exchange year to stop daily life and take time to bond with your exchange delegate.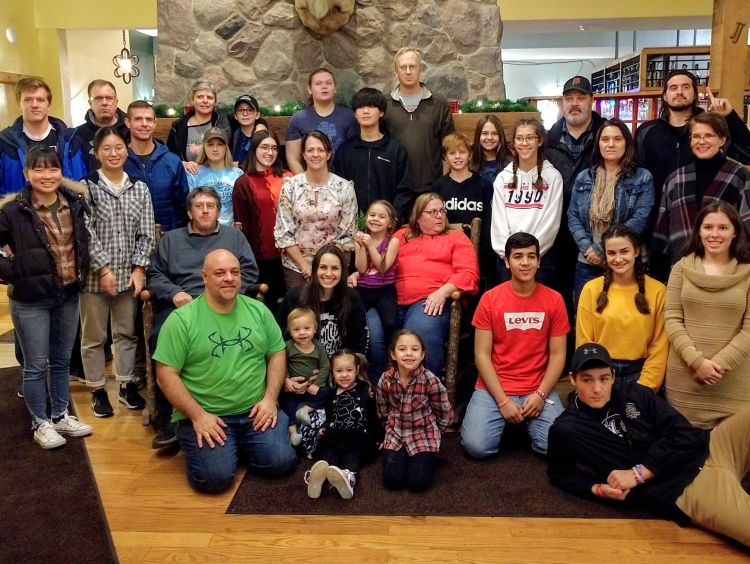 Michigan 4-H International Programs has many hosting experiences available for families. We host IFYE delegates, which are young adults not attending school but are here in Michigan to experience daily life with a host family. Our largest program is our inbound summer month-long hosting experience with youth 12-18 years old. The program where the most bonding and relationship building occurs is the Academic Year Program, which is a 10 month-long commitment of hosting a teenager from another country. Michigan has six delegates visiting during 2019-2020 and we hold a midterm event where all the host families and delegates come together overnight and focus on fun, family and building relationships.
We started our session with each family sharing where they would be if they didn't have to be at the midterm event. Some shared a school dance, working on my house, spending time with my mom making sure she is getting her treatments, and attending a funeral of a friend. It is a challenge to stop our busy lives and invest quality time with family, but this is so important anytime and especially while hosting an exchange student.
The 2019 event was held at Double JJ Resort in Rothbury, Michigan. They offered a waterpark for the families during free time, a restaurant and meeting room, all in a beautiful, secluded area of our state. Michigan State University Extension staff Eric Dobbrastine, Janis Brinn and I met with each of the delegates to learn about all their successes and challenges. We offered strategies to work through struggles of living in another culture and a listening ear of understanding.
This year, we also asked all six delegates to create their own creative expressive art piece of their year thus far. It is always interesting what is shared through art. Some drew pictures of various experiences they have had, another drew more of an abstract picture of the sky and a couple others had deep connection between their art and its meaning.
One of the educational pieces during the event was the delegates presenting about their home country. It is a great opportunity for them to practice their presentation skills and speak in front of a group; also, the audience enjoyed learning about each country. All the audience members wrote on a sticky note something they learned and shared this with the delegate. Participants asked questions, which helped provide a deeper understanding and showed the exchange delegate everyone was interested in their home country.
Brinn facilitated a Real Colors training. Real Colors is a personality assessment with a mission to be a global provider of simple, easy to apply, research-based tools and training that will allow people to better understand themselves and others; improving communication and creating positive and rewarding personal and professional relationships. This is an invaluable activity for host families and delegates. They learn so much about each other and have a greater understanding how better to interact the rest of their exchange year. As state international exchange coordinator, it is always fun to see them look at each other differently since they have a better understanding of each other's personality needs and assets.
Of course, there has to be family game night during the midterm event. Each year we try to come up with games that will get families working together, communicating and learning something about each other. This year we played charades since we had a few younger siblings and we wanted them to be successful in participating. The other game was adapted from the Newlywed Game from 1966. We asked host families questions about their delegates and the family had to answer how the delegate would respond. The questions were:
What is your exchange student's favorite American food?
What is the biggest adjustment your exchange student has had to make?
When was a time you laughed together?
What does your exchange student miss the most from their home country?
What makes your exchange student special?
It is always fun to watch when the answers are revealed. Laughter fills the air and a stronger bond is formed. Then, we have the delegates answer questions about their host families. All responses have to be how the host family would respond. The questions were:
If you were to put the family TV in your bedroom, who would notice first?
What is your host family's favorite meal—the one they have most often?
Who is the safest driver?
What is one thing your host family has learned about your country or culture?
If you were to do something at your host family's home to aggravate your host mother, what would that be?
We end the game with, "If your family laughed during this game, you were the winners." It is interesting to see how many answers the students versus the families get correct. This seems to show who is paying the most attention. There is always a family who gets most of the answers correct and they seem to be the family enjoying the experience greatly.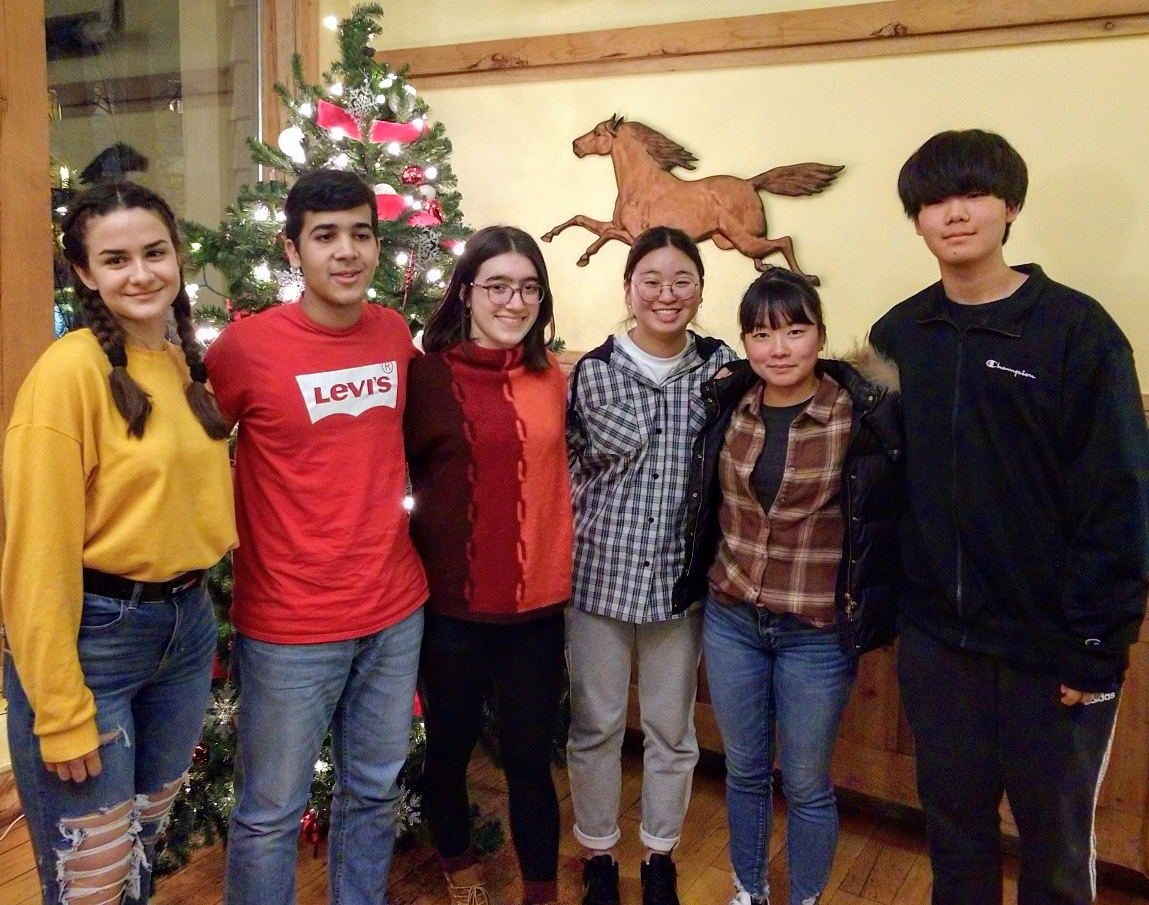 Comments from delegates evaluations:
"Made me understand them more, and love them, and had awesome time with them."
"I know my host family better than they know me."
"I would like you to have more games and this event should be longer."
"The world is so huge. I want to go to their home country, and they speak really good English."
Comments from host families evaluations:
"We got to know each other better."
"We are more similar than different."
"Made us just have fun and not just day to day business."
"Focused time to get to know her better."
"Newlywed game was a great fit for the program."
"Working together and playing together brought us closer as a family."
Whether you are hosting an exchange delegate or not, take some time to spend with your family over the holiday season and all times throughout the year. It is important to get to know each other and form a lasting bond.
4-H grows positive host experiences. If you would like to learn more, visit the Michigan 4-H International Exchange Program website. To learn more about hosting an international exchange student, contact D'Ann Rohrer at drohrer@msu.edu or 231-845-3361.
To learn about the positive impact of Michigan 4-H youth leadership, citizenship and service and global and cultural education programs read our 2017 Impact Report: "Developing Civically Engaged Leaders." Additional impact reports, highlighting even more ways Michigan State University Extension and Michigan 4-H have positively impacted individuals and communities can be downloaded from the MSU Extension website.