Family friendly environmental event Shiver on the River at Belle Isle on Feb. 3
Learn about water trails and a new program fighting aquatic invasive species at our Michigan Sea Grant booth.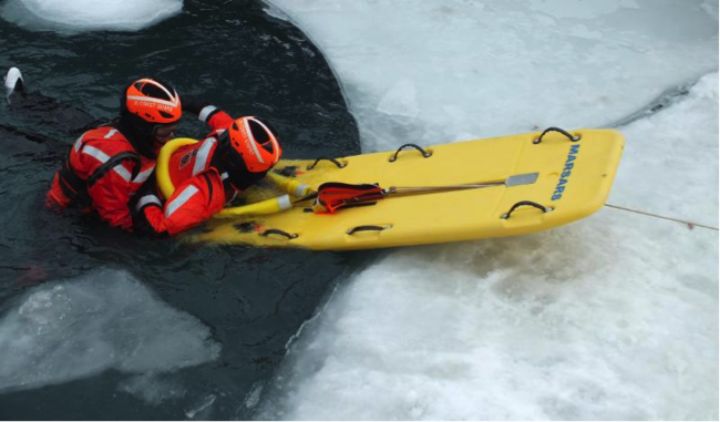 Shiver on the River will be the place to be this weekend to learn about exciting environmental happenings on the Detroit River and beyond. More than a dozen environmental organizations, including Friends of the Detroit River, Michigan Sea Grant and the Detroit River International Wildlife Refuge will have booths to visit 10 a.m. to 3 p.m. Saturday (Feb. 3, 2018), at the Casino Building (indoors) on Belle Isle. Michigan Sea Grant also will have information on southeast Michigan water trails and our new Aquatic Invasive Species Paddling Stewardship Program. The event is free with lots of hands-on environmental arts and crafts for children and youth.
Participants can also learn about an exciting habitat restoration project Michigan Sea Grant is helping with at Lake Okonoka on Belle Isle. The project will make Lake Okonoka more accessible to spawning fish, one important step in improving fish habitat at Belle Isle. The lake will be linked to Blue Heron Lagoon on one end and the Detroit River on the other, allowing Great Lakes water and fish to pass between bodies of water. Ideally, Lake Okonoka will become a high-quality haven for young fish to find shelter until they're large enough to survive in the Detroit River. Additional improvements to the lake include adding gravel spawning beds and digging channels and deep holes to give fish safe passage when water levels are low. Humans will also benefit from this project through the addition of a new bridge on Lakeside Drive that will allow paddlers to pass easily between the lake and the Blue Heron Lagoon.
Also at the Casino Building
10 a.m.-3 p.m. -- Bob Kat Caricatures
11 a.m. -- Carol Trembath, Author of Water Walkers & Stepping Stones
12:30 p.m. -- Magic John, Children's Magician
1:30 p.m. -- The Improv Project
Belle Isle Aquarium (Marshmallow Roasting)
Coast Guard Station
Belle Isle Boat Club
Weather permitting, there will be a Coast Guard Fly-by at noon and an ice rescue at 2 p.m.
Michigan Sea Grant helps to foster economic growth and protect Michigan's coastal, Great Lakes resources through education, research and outreach. A collaborative effort of the University of Michigan and Michigan State University and its MSU Extension, Michigan Sea Grant is part of the NOAA-National Sea Grant network of 33 university-based programs.
---