Family-friendly maple syrup open house at the Kellogg Forest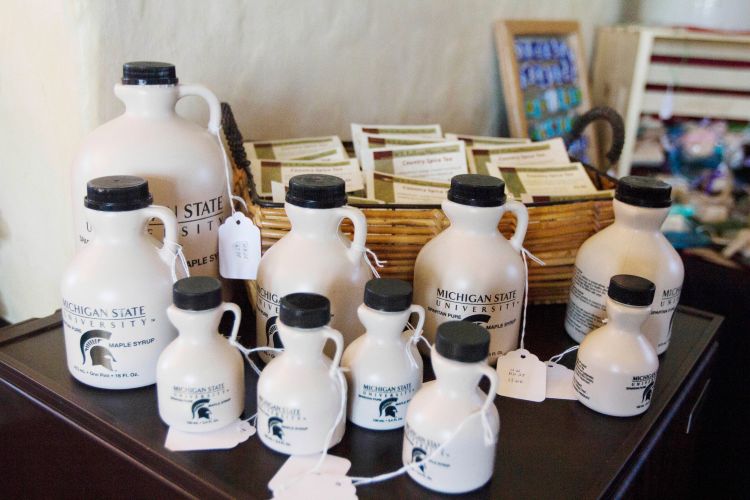 Hickory Corners, Mich. — It's time for another year of sugaring and liquid sunshine! Come to the W.K. Kellogg Experimental Forest on March 10, from 12 – 5 p.m. for the annual Maple Syrup Open House.
The open house will include activities for kids like decorating wooden "cookies" and sugar bush games, wagon rides and tours of the sugar bush where we'll talk about the history of maple syrup in Michigan and the process of maple syrup production.
Best of all, we will be selling our new Spartan Pure Maple Syrup! Get the family together and come on out and join us! The cost for entry is $1 per person. The forest is located at 7060 N. 42nd St., in Augusta. Contact the forest office with questions at 269-731-4597.
Celebrate with us our legacy of conservation as we mark 90 years since W.K. Kellogg donated the lands that now make up KBS to Michigan State University. Our commitment to research, education and outreach stands on the foundation of W.K. Kellogg's vision for cutting-edge science and learning.
As MSU's largest off-campus educational complex, we've put our land-grant values into practice as we've provided the public with examples of science's crucial role in sustaining natural and managed communities for nearly a hundred years. As we look forward, our students and faculty are working to understand and solve real-world environmental problems for a better tomorrow. To learn more about KBS, visit us online at kbs.msu.edu.