Family fun at the county fair
County fairs offer a vacation and a vast number of learning opportunities for everyone in your family.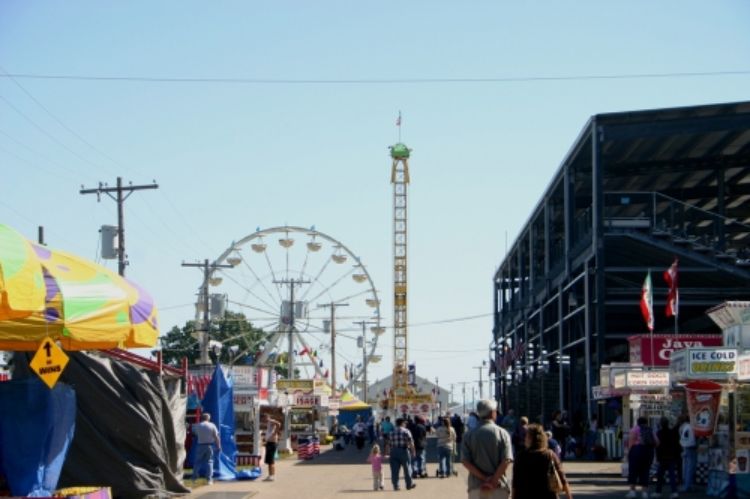 Many families are looking to maximize their budget by cutting out the weeklong get-a-way vacations during the summer, but still want to enjoy family time together and offer their children opportunities to learn and see new things. County fairs can offer one perfect solution for families all over the state.
From the first fair starting at the end of June to the last fair of the season in late September, there is probably at least one county fair within an hour drive of your home and each one offers lots to see and do. If you have more time and are willing to travel a little more, you can tour your area of the state and visit several fairs.
Local county fairs provide 4-H and FFA members with opportunities to show their cattle, horses, sheep, pigs, dogs, llamas, small animals, rabbits, chickens and cats, demonstrating what they have learned. Visitors have a chance to see animals they may not have seen before. The youth exhibitors like to talk about their animals, so take a minute and ask them what kind or breed the animal is, what it eats or how they take care of it. Sometimes the exhibitor might offer to let you touch their animal, but it is a good idea never to touch or pet the animals without the owner's permission and their help.
Some fairs have petting tents or baby animal tents specifically designed for visitors to see and touch the animals, so that might be another option. Remember to be sure everyone washes their hands well after touching any animals. To make it easy, just stick a small container of hand sanitizer in your pocket and take it along when you go.
Walking around the fair is a great way to get a little extra exercise into your family's day and provides lots of conversation starters for all ages. Check out the flower and vegetable displays and see what new types you can find. Ask children to look for something that they haven't seen before or something they could plant in your family garden next year. Looking at all the exhibits is a good time for you to talk about skills your child might like to learn and to find out how to get involved in a 4-H club near you. You could even give each child a paper with the alphabet written down the left side of the paper and have them find something at the Fair that starts with each letter.
Of course, there are a lot of other things to see and do at a county fair, this is just a start, so check out the one closest to you. Find a list of Michigan fairs and let the fun and learning begin!