Farm tax management on tap for the Sept. 23 Field Crops Virtual Breakfast
Join the Field Crop Virtual Breakfast on Sept. 23 for tips on avoiding surprises during tax season.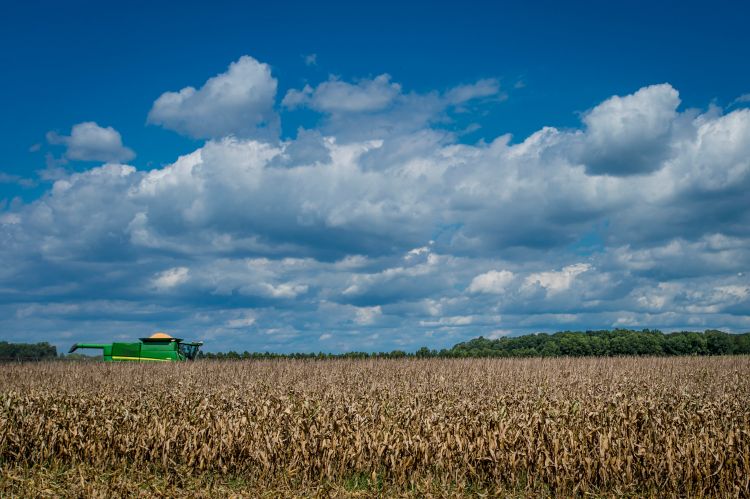 Join us for the Michigan State University Extension Field Crops Virtual Breakfast at 7 a.m. on Thursday, Sept. 23, 2021, when MSU Extension Farm Business Management Educator Dr. Corey Clark will discuss why tax planning for farmers is more important than ever. A farmer's goal for tax planning is to minimize tax liabilities and make sure you are taking advantage of all the allowable deductions. More important, it can help avoid any surprises during tax season.
Good tax planning can help your farm lower the taxable income and reduce taxes paid, helping you meet financial goals and provide for cash flow needs.
Some topics Clark will cover during her presentation include:
Potential impact of managing farm taxes
Important issues for 2021 tax planning
Effective tax management strategies
Following her presentation, Clark will answer questions from participants. MSU agricultural climatologist Jeff Andresen will provide the weekly weather update following Clark's presentation.
MSU Extension field crops team Virtual Breakfast sessions are held every week during the growing season via Zoom video or phone conference. These virtual meetings will take place every Thursday morning from 7:00 – 7:30 a.m. ET, April through September, 2021. There will be a 30-minute Q & A session following the presentations.
Participating is easy and free! You can join the live meeting via Zoom using a computer, tablet, mobile device, or regular phone line. If you are new to Zoom, simply download the Zoom app and you will be ready to join online every week to see visuals shared by presenters. A call-in by phone option is also available but note that you will only hear the audio portion.
Restricted use pesticide (RUP) credits and Certified Crop Advisor (CCA) CEU's are now available for live attendees.
Participants must sign up to receive an email notification with instructions for joining the Virtual Breakfast. You only need to do this once and you will receive the Zoom link and call-in phone number, as well as weekly reminders every Wednesday. Participants receiving emails can opt in or out at any time.