Favorite fall flavors lead down dark paths
Don't let seasonal treats scare you, but beware.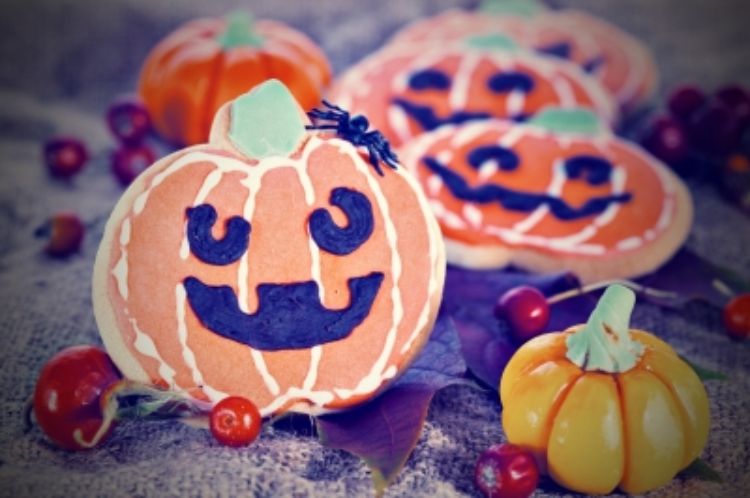 Autumn brings out flavors and goodies that we are only able to access for a limited time. For example, we may crave a pumpkin caramel latte or we may be looking forward to indulging in our favorite candies. Some, however, may be looking for ways to make this time of year not about the treats, but how to stick to making healthy choices. Michigan State University Extension encourages you to consider how you can focus on providing healthier options and still enjoy your fall favorites.
Themed parties and bowls of candy that appear everywhere, make resisting candy difficult for kids and adults to stay healthy. You can be the person who provides a healthy option during fall celebrations. Trail mix or flavored popcorn are healthy treat options. Try a few of the 50 Flavored Popcorn Recipes from the Food Network; examples include pepperoni pizza or cinnamon sugar.
Calories are sneaky and add up when you splurge on fall flavored beverages and treats. Don't deny yourself, it's ok to indulge occasionally, but that doesn't mean making a daily stop to your favorite coffee shop for a latte. Keep in mind that a couple snack size candies are fine, but grabbing two each time you pass the candy dish will add up.
One way to ward off over indulging is to be prepared. Make sure that you fill your belly with a healthy meal. Offer a fun meal with mandarin orange "brains" or grape "eyeballs" for the kids. Adults may enjoy stepping outside the box by taking advantage the autumn abundance of squash. Prepare spaghetti squash in place of noodles and top with your favorite pasta sauce.
Take advantage of the season to practice or teach moderation and setting limits on treats. One way to limit candy consumption is to eat a few pieces on Halloween and then a couple each following day. Don't be afraid of the tempting goodies that are lurking around the corner. Stay healthy and have fun by providing healthy snack options, being mindful of sneaky calories and keeping yourself filled up with healthy meals.