February is Lamb Month
Help celebrate Lamb Month by trying a great American lamb product.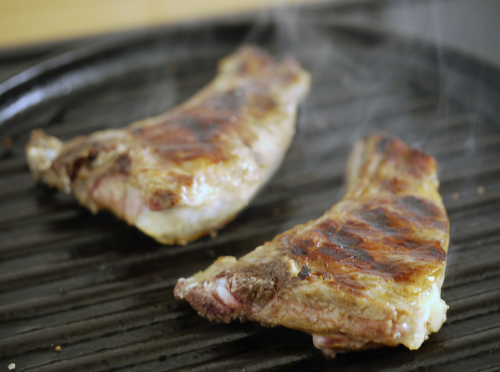 If you are trying to decide what to cook for dinner, consider lamb! February is National Lamb Lovers Month. That means it is time again to consider a delicious dish you may not have tried in a while. American lamb is a tender and tasty meat product, and it is available year-round.
According to Michigan State University Extension, lamb is an excellent source of protein, zinc, selenium and B vitamin. In fact, the average three ounce serving of American lamb has around 175 calories and meets the Food and Drug Administration's (FDA) guidelines for lean meat. Lamb is also a good source of iron and riboflavin. To learn more about the nutritional benefits of lamb, visit the lamb nutrition article.
Lamb naturally contains many essential nutrients that, when cooked properly, can be a very enjoyable eating experience. Great recipes for cooking lamb can be found on the American Lamb website. As with any meat product, it is imperative that it is heated properly. To aid in this, utilize the American Lamb website for their cooking time and temperatures by cut page.
American lamb is produced by the 82,000 American sheep operations, with approximately 5.21 million head of sheep in the United States. Michigan is home to about 2,300 operations with approximately 79,000 sheep. To connect with a local lamb producer, visit the Michigan Sheep Breeders Association website.
Did you find this article useful?
---