The next Field Crops Virtual Breakfast will focus on early season weed control
MSU Extension's Field Crops Virtual Breakfast on April 23 features a discussion on early season weed control with Christy Sprague.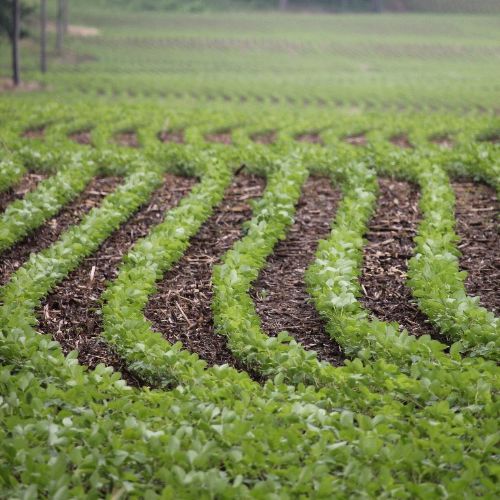 Despite the recent snowfall, fields have been greening up across Michigan with last week's warmer weather. As farmers get ready to plant, early season weed control will be one of the first tasks of the season. Join us for Michigan State University Extension's Field Crops Virtual Breakfast at 7 a.m. on Thursday, April 23, 2020, with MSU weed control specialist Christy Sprague, who will discuss burn down herbicide options, early season weed control's impact on crop yields and the important role temperature can play when herbicides are applied in the spring. Participants will have the opportunity to ask questions during the broadcast. MSU agriculture climatologist Jeff Andresen will provide the weekly weather update following Sprague's presentation.
The Field Crops Virtual Breakfast sessions are held every week during the growing season via Zoom. These virtual meetings take place every Thursday morning from 7-7:30 a.m. from April 16 through Sept. 10, 2020.
Participating is easy and free! You can join the live meeting via Zoom using a computer, tablet, mobile device or regular phone line. If you are new to Zoom, simply download the Zoom app and you will be ready to join online every week to see visuals shared by presenters. A call-in by phone option is also available but note that you will only hear the audio portion.
Participants must sign up to receive an email notification with instructions for joining the Virtual Breakfast. You only need to do this once and you will receive the Zoom link and call-in phone number, as well as weekly reminders every Wednesday. Participants receiving emails can opt in or out at any time.
Sign up to receive Virtual Breakfast Zoom information
If you are unable to sign up online, call the Lapeer County MSU Extension office at 810-667-0341.
Follow MSU Extension Field Crops Team on Facebook, Twitter, Spotify, Apple Podcasts and YouTube and for breaking news.