Field Crops Webinar Series: Hemp production in Michigan
Part seven of the Field Crops Webinar Series focuses on considerations for hemp production in Michigan in 2020.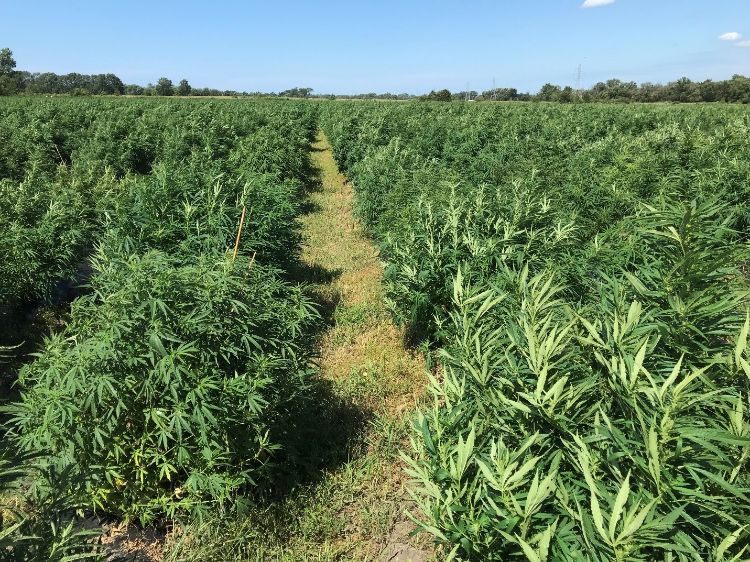 The seventh webinar in the eight-part 2020 Field Crops Webinar Series hosted by Michigan State University Extension is planned for Monday, March 23, 2020 at 7 p.m. The topic will be hemp production in Michigan in 2020, featuring James DeDecker, director of the MSU Upper Peninsula Research and Extension Center, and Eric Anderson, MSU Extension field crops educator.
Michigan agriculture is one year into the redevelopment of our state's hemp industry. Much has been accomplished, and many growers learned valuable lessons from the challenging 2019 growing and harvesting season. However, federal regulations released at the end of last October have caused concern for hemp growers and proposed additional limitations. Hemp biomass and CBD oil markets dropped precipitously during 2019, particularly as harvest progressed, and uncertainty remains regarding the degree to which markets may rebound. Will we see another wave of growth in the industry this year in Michigan, or will growers and processors pull back due to market and regulatory uncertainty? Join this session to learn the basics of hemp production as well as the latest information on regulations and MSU research to prepare for the 2020 growing season.
The live webinar presentation will run 7 – 8 p.m. EST. One MDARD Pesticide Recertification Credit will be available for this live webinar for application to one of the following categories: Private Core, Commercial Core or Field Crops. To receive the credit, participants must be registered and logged on for the entire program.
Participants can also view each program in the series independently online. Registration is $20 for the full series of eight webinars or $5 per individual webinar session. To register, visit the 2020 Field Crops Webinar Series registration site.