Field Crops Webinar Series: Disease and insect issues of concern
Identifying and understanding crop disease and insect problems is key to successful crop management.
The fourth webinar in the eight-part 2020 Field Crops Webinar Series hosted by Michigan State University Extension continues Monday, March 2, 2020 at 7 p.m. The topic will be "Emergent Pests and Diseases" and features MSU specialists Christina DiFonzo and Martin Chilvers.
DiFonzo, professor and field crops entomologist, will address crop insect problems including corn earworm and other species. DiFonzo's work covers the entire state, providing leadership to MSU Extension field staff in insect monitoring efforts and early identification of outbreaks. She conducts and publishes entomological research, teaches entomology courses at MSU, and trains and advises graduate students.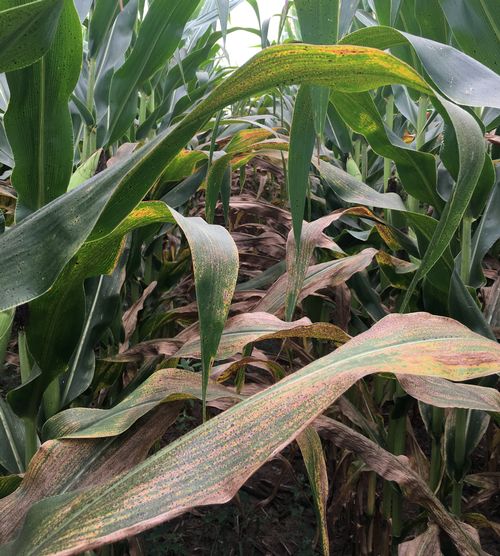 Chilvers, assistant professor and field crops pathologist, will address the current status and 2019 research results with tar spot in corn. This relatively new disease in Michigan, first documented in 2016 in Allegan County, has potential to reduce corn yield if not identified and treated. Chilvers' statewide work at MSU focuses on managing economically important diseases in field crops, efficacy of fungicides, teaching plant pathology courses, and training and advising graduate students. He has worked extensively on sudden death syndrome in soybeans and white mold in Michigan crops.
The live webinars run on Monday evenings from 7 to 8 p.m. EST through March 30, 2020. Other topics in the series include:
March 9: Nutrient Management to Improve Efficiency – Kurt Steinke
March 16: Woodlot Management – Julie Crick
March 23: Hemp Production in Michigan – James DeDecker and Eric Anderson
March 30: Farmers Helping Farmers with Farm Stress – Roger Betz and Eric Karbowski
Participants can register for the entire series at $20 per person or for individual sessions at $5 per person per session. Those attending the live webinars will be eligible to earn one MDARD Pesticide Recertification (RUP) credit per session for application to one of the following categories: Private Core, Commercial Core or Field Crops. Each webinar will also be recorded and archived, and participants may choose to view the recordings at a later date.
To register for one or more webinar programs in the series, visit the Field Crops Webinar Series event page. Prior to each webinar, registrants will receive an email containing a link to connect to the webinars. The webinars may be accessed on a computer or mobile device with a stable internet connection—no other equipment is necessary.
For additional information or assistance, contact Eric Anderson at 269-467-5511 or eander32@msu.edu.