Field ornithology course open this spring to all birding enthusiasts
W.K. Kellogg Bird Sanctuary's field ornithology course is designed for those who want to learn more about birds.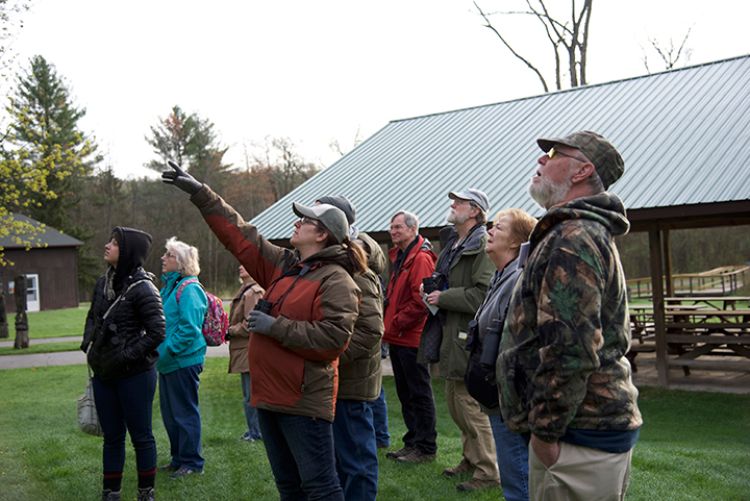 If you've ever wanted to deepen your understanding of birds in Michigan, then the W.K. Kellogg Bird Sanctuary's Field Ornithology Course is for you. Birders of all skill levels will learn something new from the course, which has been offered every year for the past 10 years with great success.
This engaging, hands-on learning experience will help you learn more about the fascinating world of birds and improve your bird watching and identification skills. Participants will learn from scientists and experts through classroom sessions and field trips to local birding hot spots.
The course runs from March 13 to May 12. Tuesday evening lectures will be held at the Bird Sanctuary's auditorium from 6 – 8:30 p.m. on March 13, March 27, April 10, April 24 and May 8, and Saturday morning field trips will be held from 8 – 11 a.m. on March 17, March 31, April 14, April 28 and May 12.
Participants can choose to participate in both lectures and field trips, or one or the other. The cost for the full course is $150 for Sanctuary members, or $180 for non-members. The cost for only either field trips or classroom sessions is $75 for members and $90 for non-members.
Registration is required by Friday, March 17, 2018. The course is open to participants ages 14 and up. The Bird Sanctuary is located at 12685 East C Ave, in Augusta. To learn more, visit birdsanctuary.kbs.msu.edu, email birdsanctuary@kbs.msu.edu, or call 269-671-2510.
The W.K. Kellogg Bird Sanctuary is part of the W.K. Kellogg Biological Station. Celebrate with us our legacy of conservation as we mark 90 years since W.K. Kellogg donated the lands that now make up KBS to Michigan State University. Our commitment to research, education and outreach stands on the foundation of W.K. Kellogg's vision for cutting-edge science and learning.
As MSU's largest off-campus educational complex, we've put our land-grant values into practice as we've provided the public with examples of science's crucial role in sustaining natural and managed communities for nearly a hundred years. As we look forward, our students and faculty are working to understand and solve real-world environmental problems for a better tomorrow. To learn more about KBS, visit us online at kbs.msu.edu.