Find your path to 4-H through 4-H Exploration Days
4-H Exploration Days provides a hands-on experience of what 4-H and Michigan State University have to offer and helps youth develop life skills to use now and in the future.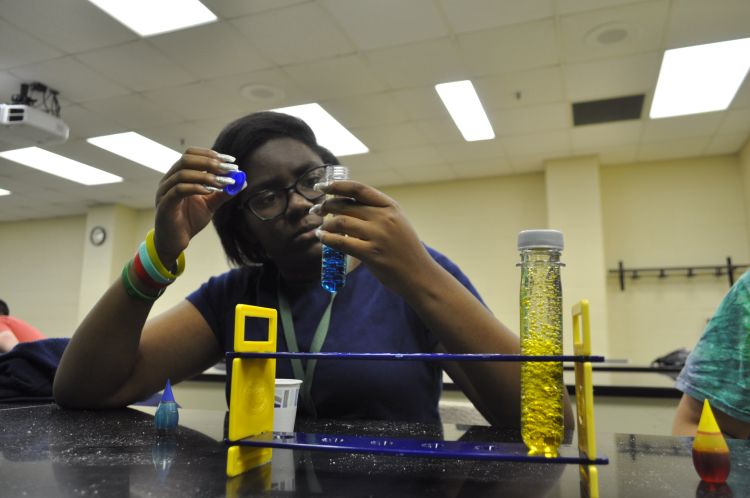 Looking for something for your teenaged youth to do this summer? Consider signing them up for an affordable pre-college program designed for and by youth. Michigan 4-H Youth Development is continuing the tradition of offering high-quality youth development programs this summer with 4-H Exploration Days. With more than a 50-year history of bringing youth from across Michigan to the campus of Michigan State University, 4-H Exploration Days will return June 21-23.
This 3-day pre-college program is open to any youth 12-19 years of age as of January 1. Youth will experience campus living, develop and expand their career and personal interests, and increase their responsibility, independence, accountability, problem- solving, decision making and time management skills. They will also have the opportunity to listen to an inspirational speaker and build connections with other youth from across the state.
Breakout sessions include topics such as animal care, creating crafts, practicing mindfulness, building rockets, playing pickleball, writing short stories, gardening and many more topics. Youth will have the chance to hear from professionals in career paths such as veterinary science, health care, early childhood education and more. In addition to breakout sessions, youth can also pick free time activities that will take place on Wednesday and Thursday evenings. These free time activities will offer a glimpse into MSU, allow youth to build relationships with peers, learn about a new project or just have fun!
Youth attendees entering grades 8-11 in the fall of 2023 will also be eligible for a $2,000 precollege scholarship from MSU. Precollege scholarship information will be shared with eligible participants after the event.
If you're the parent of a young person ages 12-19, we invite them to us for a fun adventure this summer by choosing their own path in 4-H at 4-H Exploration Days. Registration for 4-H Exploration Days opens March 21 and closes April 20. The cost to attend is $220 and include meals, lodging, all event activities and a t-shirt. Please contact your local Michigan State University Extension county office for scholarships that may be offered in your county.