Find Michigan food products for your business at the Making it in Michigan Conference
The annual Michigan State University Product Center Making it in Michigan Conference Marketplace is the go-to place to find Michigan-made food items for your business.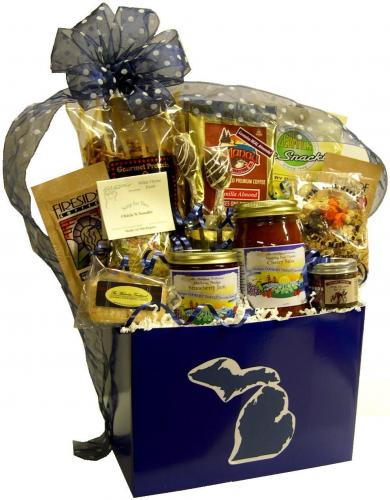 The Making it in Michigan Conference is the Michigan State University Product Center's annual conference for emerging Michigan food businesses. One of the features of the conference is the Marketplace of Vendors.
The Marketplace, held 12:30-4:00 p.m. on November 12, 2013 at the Lansing Center, 333 E. Michigan Avenue, Lansing, Mich., will feature more than 160 licensed Michigan food product businesses. This trade show provides an opportunity for chefs, restaurateurs, food service providers, winery, farm market and other retail establishment operators to sample and purchase local goods. The trade show is also an excellent forum for interacting with the business owner to understand the story of the product and maker. The Marketplace is free and open to the public.
"As a pioneer in the "made-in-Michigan" movement, I have been sourcing Michigan-made products for my specialty gift baskets since Gift Basket Classics began in 1991," said Carol Brandt who uses merchandise found at past Marketplace events. "There have been countless gift and gourmet shows, tradeshows, and conventions that I've attended in the past 22 years, but for me, the best source of all has been Making It in Michigan, Michigan's premier specialty food show. To walk into this incredible trade show and not have to weed through the exhibitors in a quest for Michigan-made products is quite a thrill for me! I would highly recommend any retailer who is seeking excellent products made in our Great Lake State to attend Making It in Michigan."
In addition to the Marketplace, the Making it in Michigan Conference offers a variety of seminars related to food businesses and networking opportunities.
Michigan State University Extension and Product Center sponsor the conference and work with emerging and established food entrepreneurs. To access assistance, request counseling at www.productcenter.msu.edu, or call 517-432-8750.