Five tips to make reading more fun for children
Help your child learn to love reading with these five quick tips during March is Reading Month.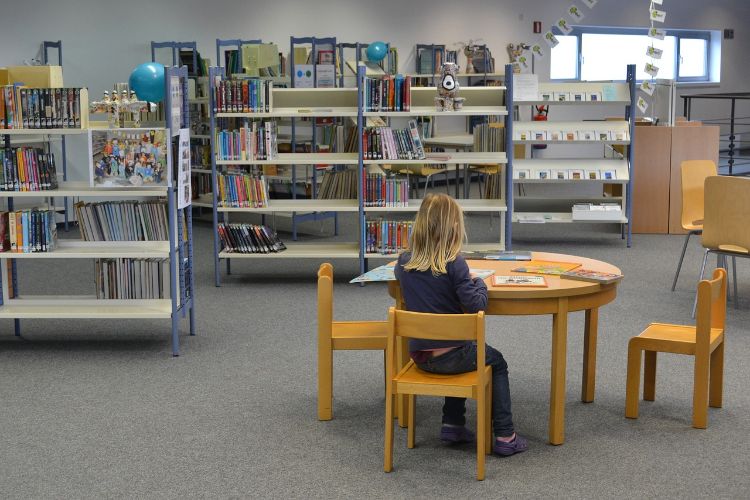 Reading brings everyone, young and old, the opportunity for amazing world experiences, a peek into someone else's life, a chance to seek out a new adventure, all from the comfort of your home. March is National Reading Month, a wonderful time to remind ourselves of the amazing opportunities afforded by literacy and to celebrate reading with a special young person in our lives.
Experts recommend children engage in 30 minutes of literacy activities every day. Many schools require students to turn in reading logs or charts. It is important to keep this literacy time fun and engaging for children. Reading shouldn't be a chore, or a dreaded homework task. Michigan State University Extension offers the following five tips to help keep reading fun.
Follow their lead: Does your child love fairies? Dinosaurs? Big trucks? Help them choose books that match their interests. Take a trip to the public library and leave with a stack of books on the topics that they love most. Get to know your children's librarian, they can recommend books for your child's interests. Many websites offer excellent book lists as well. Try http://www.readingrockets.org for a great selection of book lists by theme.
Take reading on the road: Keep a special chapter book for the car. Utilize time spent driving for events, waiting at restaurants, waiting for the bus, etc. Need to keep your eyes on the road? Books on CD can be a fun alternative. Many libraries offer free downloadable audio books. Check out your local libraries selection by visiting their website.
Read aloud: Kids are never too old to enjoy a good family chapter book. Older readers can alternate chapters, or paragraphs, younger kids can enjoy the story and time spent together. It's fun to change your voice for different characters, or when action changes, but you don't have to be a great actor for your children to enjoy sharing a book together. Read Aloud America keeps an annual list, separated by ages, of excellent books to read aloud.
Create a reading nook: Provide kids access to a comfortable, well lit spot, to curl up with their favorite book. Even the smallest homes, can offer a little nook, a corner with a bookshelf and a bean bag or a window seat with a basket of books. This designated reading spot, helps show the importance of reading in your home and can help make reading time more fun.
Ask for feedback: Keep your child engaged by asking questions about the book as you read together. What does he think about the main characters? What does she think is going to happen? Does he like the book? If you find an author you enjoy, seek out more titles. On the other hand, if no one is enjoying the book, it's okay to not finish it and choose a new title instead.
More excellent tips on helping your child learn to love reading can be found online at http://www.rif.org.