Flint, Michigan area urban agriculture report – August 31, 2016
Growers are continuing to harvest summer's bounty, planting fall crops and are grateful for the rain after a dry summer in the Flint area.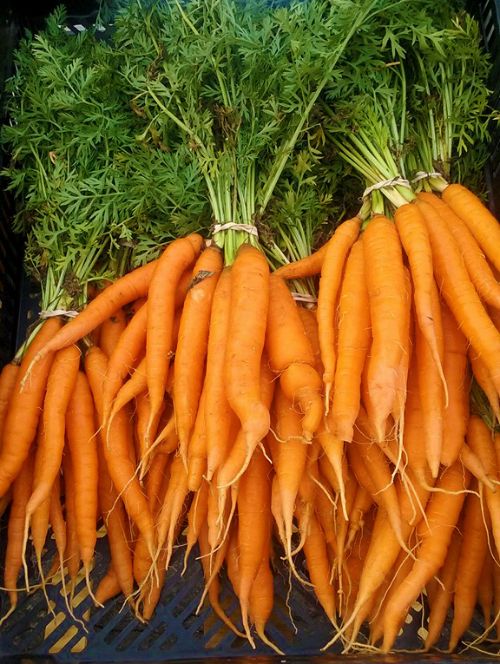 Weather
According to the Michigan State University Flint Enviro-weather station, temperatures for the past week ranged from a low of 62.7 degrees Fahrenheit to a high of 87 F. We are at 2,555 growing degree days (GDD) base 50, which continues to be about one to two weeks ahead of the five-year averages. The Flint, Michigan, area has received 0.65 inches of rain in the past week, helping reduce the ongoing rainfall deficit of this growing season. Areas in the southern and northern parts of Genesee County recorded 1.5 inches or more in the same time period.
Crop reports
According to research done in the MSU hoophouses located at the Student Organic Farm and educator observations from the field, summer crops like cucumber and zucchini are being pulled out of area hoophouses and fall crops like radishes, salad greens and beets are being planted. One grower reports it is the first time she has ever had cucumber and zucchini still producing in the hoophouse all summer as she prepares beds for fall planting.
In area hoophouses and fields, pests include bean beetles, tomato hornworms and powdery mildew on vine crops like summer squash. Winter squash in the field is looking good; head lettuce is being planted outside. The summer heat and recent rain has delayed some fall greens plantings.
Going to area farmer's markets now
According to a MSU Extension food systems educator, area growers are harvesting cherry and slicer tomatoes, green and jalapeños peppers, eggplant, okra, carrots, cucumbers, Swiss chard, kale, cabbage, zucchini, summer squash and green beans.
Flint Fresh, a new mobile market
In Flint, a coalition of community partners including Community Foundation of Greater Flint, Flint Food Works, The Local Grocer, Neighborhood Engagement Hub and the Flint YMCA have created a new mobile market called Flint Fresh to address the challenges presented to the residents of Flint when accessing healthy foods. The mobile farmer's market will travel within the community to locations where healthy food is least accessible to residents and sell fresh fruits, vegetables, dairy, meat and prepared healthy foods on site, eliminating the barriers of time and transportation.
The mobile market is configured so that it can remain inside the van or be set up indoors or outdoors depending on weather or location constraints. It will be officially launched in mid-September, but is popping up at events in town like the Crim Festival of Races this past Saturday, Aug. 27.