Flint, Michigan Area Urban Agriculture Report - June 18, 2015
Updates about urban and semi-rural small scale diversified vegetable farm fields, hoop-houses and market gardens in the Flint area.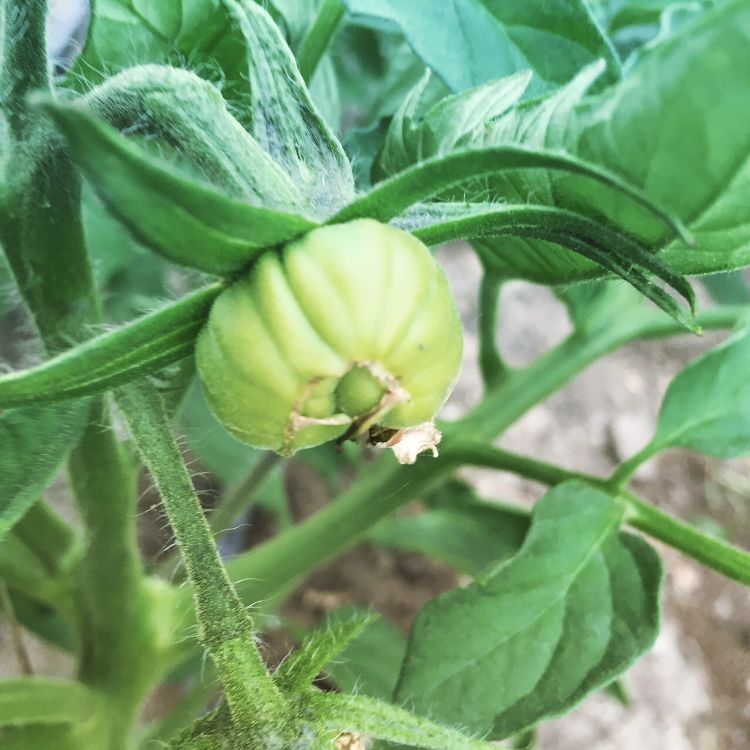 Weather
According to the Michigan State University Enviro-weather station in Flint Michigan, temperatures for the past week ranged from a 55.4 degrees Fahrenheit low to an 82.6F high. We are at 790 GDD base 50 (Growing Degree Days); our season is running a few days ahead of normal for degree day totals. The rainfall total for the year to date in Flint is 9.21 inches; we have gone from rainfall deficits (when compared to average annual rainfall) to too much rain in some areas. Areas of Genesee County experienced localized heavy downpours this week, flooding some fields. With an increase in the number of rainy days in the past few weeks in the area, there are new concerns for disease development in our vegetable crops.
Crop Reports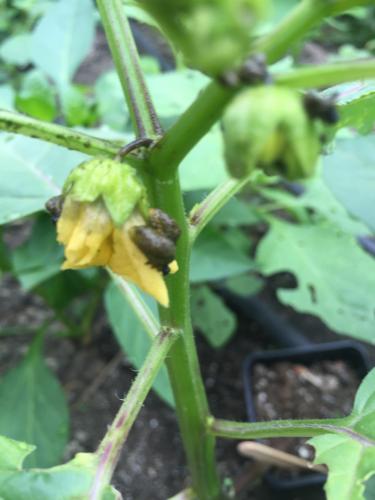 According to research done in the Hoop-houses located at Michigan State University's Student Organic Farm and educator observations from the field, cool and warm season crops are being harvested out of hoop-houses due to season extension technology at this time of year. In Flint area hoop-houses, growers are pruning and trellising tomatoes, trellising cucumbers, scouting for pests, prepping beds for planting and weeding. One grower is reporting thrips on hoop-house peppers. The three lined potato beetle has appeared on another growers' tomatillo crop this past week.
In outdoor fields, growers are still planting successive plantings of beets and beans, to extend the harvest for fresh market sales over an extended period. Due to this week's rain, some fields are too wet to work in, and additional crop planting has been delayed, including some pumpkins and winter squash. In other fields, previously planted pumpkins and squash are germinating. Cabbage loopers, leafminers and flea beetles are still problematic.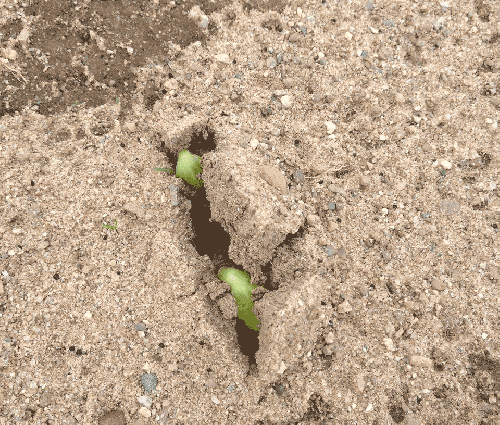 Going to area farmers markets now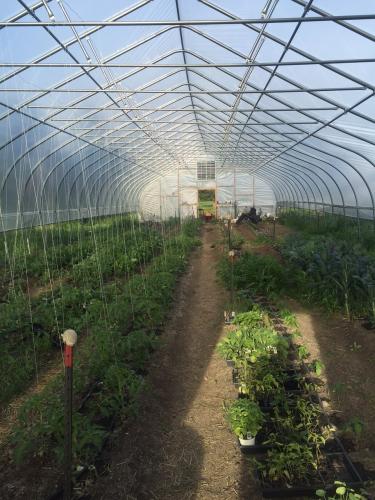 According to a Michigan State University Extension food systems educator, area growers are harvesting basil, peas, kale, scallions, beets, carrots, cilantro and cucumbers from area hoop-houses this week. Field harvest includes Swiss chard, baby beets, green garlic and garlic scapes, lettuce mix, kale, radish, Asian greens and spinach.
For helpful information on how to select, prepare, and safely preserve Michigan's bounty of fresh, locally grown vegetables, fruits, ornamentals, meats, eggs, nuts and fish, check out the Michigan State University Extension Michigan Fresh program. It includes current fact sheets on over 50 crops, general food and ornamental gardening information, food preservation information, recipe cards, a seasonal harvest availability guide and a guide for donating fresh produce.