Flint, Michigan area urban agriculture report – June 8, 2016
Growers are continuing to plant and are grateful for the half-inch of rain that fell over the weekend in the Flint area.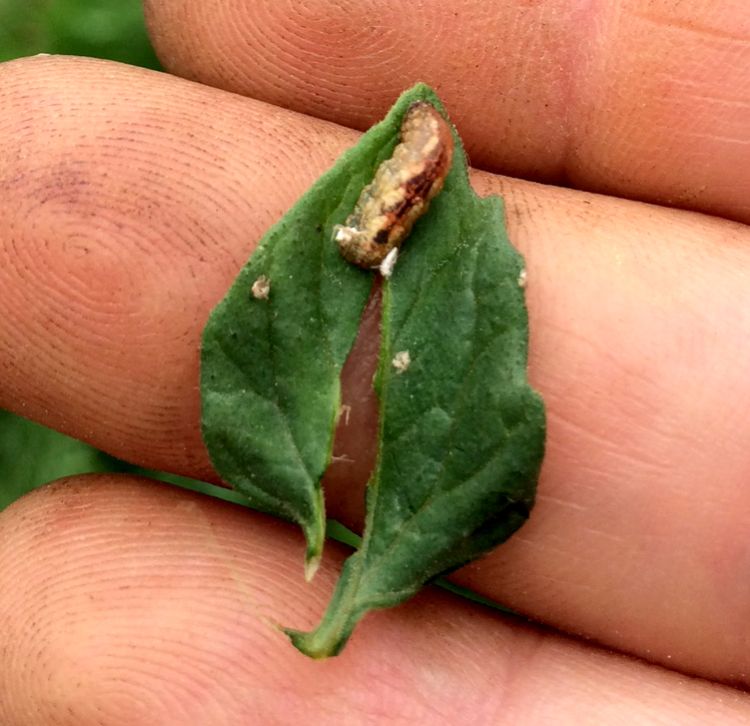 Weather
According to the Michigan State University Flint Enviro-weather station, temperatures for the past 10 days ranged from a low of 46.1 degrees Fahrenheit to a high of 83.9 F. We are at 609 growing degree days (GDD) base 50, which is one to two days ahead of the five-year average. The Flint, Michigan, area has received 5.09 inches of rain since April, which is about 2 inches below average at this point in the season, and growers are continuing to irrigate newly planted crops.
Crop reports
According to research done in the MSU hoop houses located at the Student Organic Farm and MSU Extension educator observations from the field, warm season crops continue being planted and earlier seeded cool season crops are being harvested due to season extension technology at this time of year. In area hoop houses, tomato pruning and tying/trellising continues. One grower reports variegated cutworm has been found feeding on tomato foliage in the hoop house. This year, she has an entire hoop house planted in tomatoes, with opportunities for fresh market sales at her farmer's market stall, grocery store, Flint area restaurants and Community Supported Agriculture (CSA) shares.
In outdoor fields, growers are continuing to plant Brassica family transplants, chard and beets. Lettuce and sweet corn seeded last week is up. Planting of warm season, direct seeded crops like summer and winter squash continues, along with various types of weed management. Succession plantings of lettuce, beans, salad mix and carrots continue to extend the harvest for fresh market sales.
Going to area farmer's markets now
According to a MSU Extension food systems educator, area growers are preparing for the first week of their CSA share distribution this year. On one area farm, they are planning on harvesting beets, fennel, head lettuce, over-wintered leeks, green garlic, green onion, salad mix and radish for this season's first share to their CSA members.
For helpful information on how to select, prepare and safely preserve Michigan's bounty of fresh, locally grown vegetables, fruits, ornamentals, meats, eggs, nuts and fish, check out the MSU Extension Michigan Fresh program. The Michigan Fresh website offers fact sheets on over 50 crops, general food and ornamental gardening information, food preservation information, recipe cards, a seasonal harvest availability guide and a guide for donating fresh produce.