Flint, Michigan, area urban agriculture update – May 10, 2017
Growers are assessing frost and freeze damage and planting where fields have dried out.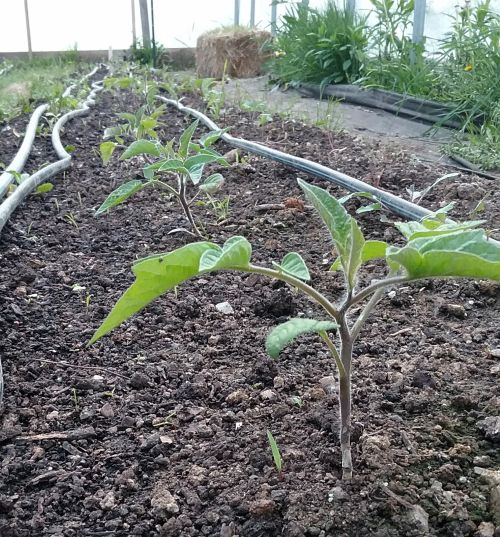 Weather
According to the Michigan State University Flint Enviro-weather station, temperatures for the past week ranged from a low of 29.2 degrees Fahrenheit to a high of 64 F. We had several consecutive nights below freezing this week, causing crop damage. We are at 239 growing degree-days (GDD) base 50; this cool week brought our growing season back to normal in terms of the five-year averages. The Flint, Michigan, area received only 0.5 inch of rain in the past week, allowing many wet fields to dry out so they can be prepared for planting.
Crop reports
According to research done in the MSU hoophouses located at the Student Organic Farm and MSU Extension educator observations from the field, summer crops like cucumbers and peppers are being planted in area hoophouses, joining tomatoes previously planted.
Frost damage has been reported on potato leaves in the field and on some tomatoes grown in hoophouses. Flea beetle damage on Bok Choy continues in local hoophouses. Broccoli, cabbage and other cole crops transplants outdoors are growing well, and fields are being prepped for sweet corn planting.
Going to area farmer's markets now
According to a MSU Extension food systems educator, area growers are harvesting leafy greens, including sorrel, Bok Choy, beet greens, red and green baby leaf lettuce, spinach, radishes and herbs.