Food hubs offer hope and help to agriculture producers
Building an integrated agriculture production and distribution system that understands and meets the needs for local food is essential for all to prosper.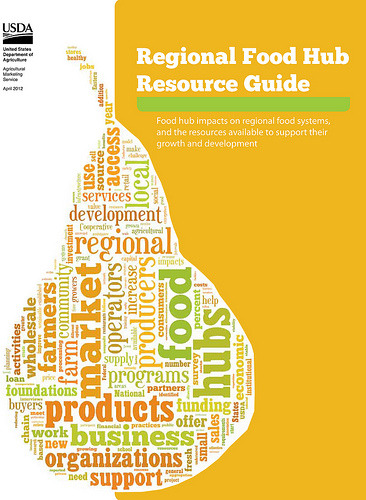 The United States Department of Agriculture (USDA) defines regional food hubs as "businesses or organizations that connect farmers and buyers by offering a suite of production, distribution and marketing services" and notes the critical role they play in developing stronger supply chains for local food.
The USDA has released a tool containing information on how to develop food hubs: "Regional Food Hub Resource Guide."
Food hubs can help address the infrastructure challenges that many small and midsize producers face when trying to break into local markets and help aggregate products from smaller local and regional producers. Food hubs can also support food access, regional economic development and job creation.
A cooperative business model offers growers control of food hubs. As proof of this, Wisconsin's Dane County took its support of local food economy one step further when it announced a partnership between the Wisconsin Farmers Union, the county and a group of produce growers to explore the possibility of opening a cooperatively-owned fresh produce packinghouse in the region.
In February 2012, the Wisconsin Farmers Union and a group of produce growers were selected by the county to develop and implement a business plan for the packinghouse. The county is providing the Farmers Union with $28,000 and some technical assistance to help with the business plan development and market research. University of Wisconsin Center for Cooperatives and USDA Rural Development are providing co-op development assistance in exploring different cooperative models.
A food hub feasibility study completed by Dane county indicated a food hub would enable area farmers to aggregate their produce, and would provide storage, packing and distribution, limited processing and private labeling. Buyers of the produce could include distributors, grocery stores, hospitals, hotels and schools.

A food buyer's survey identified a demand up to 800,000 pounds of produce per week during the 40-week growing season. Report findings showed that the facility would create 16 full-time and more than 30 part-time jobs with economic activity approaching $18 million at capacity.
Visit these websites for more information about the food hub efforts being made in Wisconsin:
In Michigan, the Michigan State University Product Center – Food, Ag, Bio administrates the USDA Cooperative Development Program and has the capabilities to provide technical assistance to local food hub groups.
As with anything that has great potential, it's important to rely on proper planning and vision to guide the action and direction of a food hub.