For small communities, what is the difference between standard and strategic placemaking?
Strategic placemaking is a more focused form of placemaking designed to attract talented workers. Small communities struggle to distinguish this approach from more general placemaking efforts.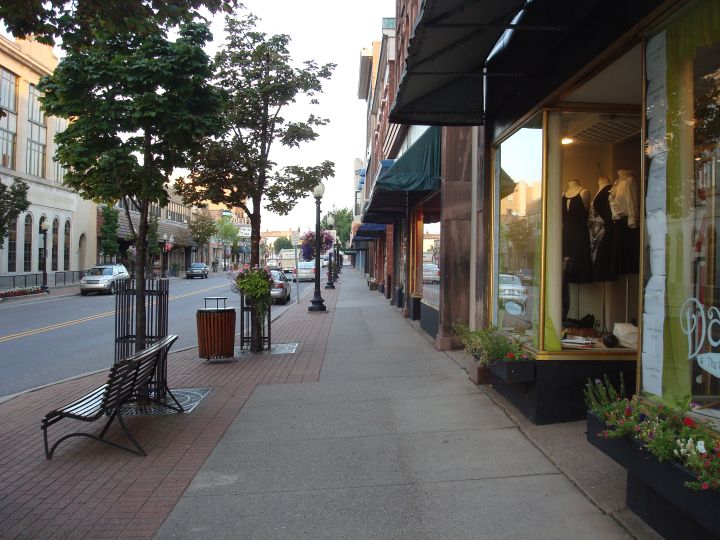 A series of workshops emphasizing placemaking is being offered this spring to leaders in 15 Michigan communities, a few of which are small cities in the northern part of the state. During those events, Michigan State University Extension presenters make a distinction between standard placemaking and a more specific approach called Strategic Placemaking. After some recent northern Michigan workshops, MSU Extension educators found it was difficult for some to determine what type of projects or activities are standard placemaking and which are strategic placemaking. It is an important distinction – state and regional governments are increasingly targeting limited public resources toward strategic Placemaking efforts that offer greater return on investment.
So then, what is the difference?
The MSU Land Policy Institute defines placemaking as "the processes of creating quality places that people want to live, work, play and learn in." Local and regional placemaking strategies are becoming an increasingly important economic development strategy.
Standard placemaking is the most general term, including a broad range of small-scale projects and activities that take place over a long period of time throughout a community. These efforts occur most often in public spaces. Playground improvements, building façade projects, streetscape changes and small residential infill projects are standard placemaking examples.
Strategic placemaking efforts are more focused on creating quality places that are uniquely attractive to talented workers – knowledge workers, creative individuals and entrepreneurs – who are drivers of job creation and income growth in the New Economy. These targeted projects and activities are usually directed toward defined central areas (e.g., downtown), corridors and nodes (where key corridors meet and at major transit stops). The scale is larger, compared to standard placemaking, and may involve both public and private spaces over a 5-15 year period. Examples include: rehabbed or new housing of a type that was absent along key corridors, new mixed use development projects in downtown areas or regular cultural events targeted toward talented worker interests. In small towns, downtown infill projects that are two or three stories high with retail and office on the lower floors, and apartments above could fit the definition of "strategic."
While easy to define, figuring out what belongs in each category is especially difficult in smaller communities, where even modest placemaking efforts can have significant impact.
Perhaps the best way to think about strategic placemaking in a region around small cities is to consider all the assets that contribute to quality of life, and then determine what is missing. That might be a range housing options in an area, non-motorized trail connection between downtown and other parts of the city and surrounding townships, or venues for cultural activities that can draw from the surrounding region.
Another alternative in Northern Michigan is to consider a combination of smaller-scale related activities that, taken together, have the potential to make significant enhancements to downtown or other strategically-important areas. Maybe its downtown park improvements connected to streetscape changes or a new outdoor stage and entertainment venue.
In any community, but especially smaller towns and their surrounding areas, community is an entire region – not just one municipal government. A single municipality usually does not have everything needed to accommodate the variety of interests that attract talented workers – knowledge workers, creative individuals and entrepreneurs – who are drivers of job creation and income growth. Strategic placemaking requires a regional approach, where many municipalities contribute so that the whole region provides the needed variety.
Regardless of approach, the most important aspect of strategic placemaking is to focus on what talented workers are looking for, and what would attract them to your community. Yes, large vibrant cities attract their share of these important groups, but Michigan's small northern cities and surrounding townships offer outstanding quality of life that can be leveraged to strategic advantage.
For more information on placemaking examples and community case studies, see a recent MSU Land Policy Institute article and visit the MiPlace website.
Did you find this article useful?
---
You Might Also Be Interested In