Four ways youth can develop their "Four Cs" through Michigan 4-H
Michigan 4-H provides many educational opportunities for youth to develop the four most important skills they need to be successful 21st century learners, workers and citizens.
December 27, 2016 - Author: Brian Wibby, Michigan State University Extension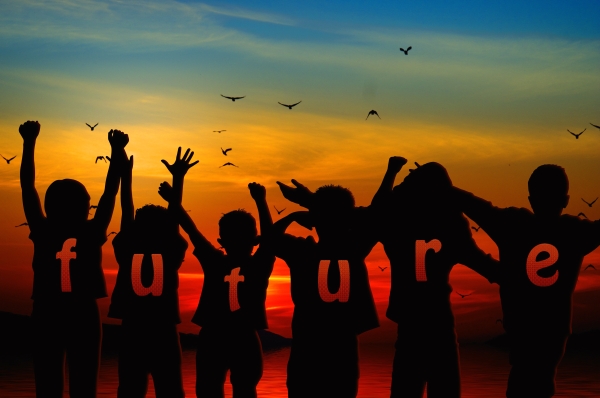 What are the most critical skills young people need to develop in order to be prepared for citizenship and the global workforce in the 21 century? According to some of our nation's top educational leaders and institutions, reading, writing and arithmetic—the "Three R's"—are no longer enough for the demands of modern times. The National Education Association, in partnership with education leaders and several other national organizations, have identified four specific skills as being the most important for 21st century learning. Known as the "Four Cs," these skills are believed to be key factors in helping to prepare young people to compete and collaborate with others in our globally interconnected world.
The Four Cs are critical thinking and problem-solving, communication, collaboration, and creativity and innovation. Michigan 4-H, the youth development program of Michigan State University Extension, offers a variety of educational experiences to help young people who wish to develop these skills in 2017.
No. 1: Critical thinking and problem-solving
"Critical thinking contributes to career success, but also to success in higher education," according to the National Education Association. Critical thinking includes using different types of reasoning depending on the context, employing systems thinking to see the interconnected nature of parts in complex systems, making sound judgements and decisions based on analysis, interpretation and reflection, and solving problems in traditional and novel ways. Critical thinking allows young people to compare different ideas and perspectives in meaningful ways, and to decide on courses of action based on thoughtful and deep analysis of information.
The Michigan 4-H Capitol Experience program is a fantastic way for Michigan high school aged youth to learn and practice these critical thinking skills. The program, held March 19-22, 2017, in Lansing, Michigan, helps youth develop critical thinking skills while learning about public policy and civic engagement in the Michigan legislative process.
Youth work in teams to draft legislative bills meant to address challenges that youth identify as important in Michigan. Throughout the program, youth meet with stakeholders in a variety of settings to gain different perspectives and recommendations regarding their bill. These interactions, along with participation in a legislative simulation throughout the 4-day program, help youth to think more critically about issues and see the value in gathering and analyzing a variety of perspectives in order to come up with effective solutions to real world problems.
No. 2: Communication
"Expressing thoughts clearly, crisply articulating opinions, communicating coherent instruction, motivating others through powerful speech, these skills have always been valued in the workplace and in public life," says the National Education Association. "But in the 21st century, these skills have been transformed and are even more important today."
Being able to clearly express oneself with oral, written and nonverbal communication continues to be prime skills that employers seek in their employees. Equally important in today's world are having the skills to be an active and engaged listener and being able to communicate with people from different cultures or who speak another language.
Young people seeking to develop their communication skills might consider participating in an international exchange program. The communication skills that are developed through participation in international exchange programs are valuable skills that can be applied in the workforce and in higher education, where the ability to communicate and collaborate with people from diverse backgrounds is incredibly valuable.
Michigan 4-H offers a variety of international exchange opportunities for Michigan youth. Michigan 4-H International Exchange Programs include opportunities to host youth from other countries for short-term exchanges (one month during the summer) or for the length of the academic school year. Michigan 4-H also coordinates "outbound" exchange programs that allow Michigan youth to learn and practice communication skills through immersion experiences in other countries.
No. 3: Collaboration
The ability to work effectively with others to accomplish goals that couldn't be achieved working alone has always been an important trait of the human species. In today's multicultural society, young people need to be able to work effectively in partnership with others in ways that are respectful of the diversity of background, ideas and perspectives that various people bring to a group.
"A large group of diverse individuals will come up with better and more robust forecasts and make more intelligent decisions than even the most skilled decision maker," says author James Surowiecki. Young people will be able to engage in these collaborative work experiences in especially meaningful and impactful ways when they also possess leadership skills.
The Michigan 4-H Youth Leadership and Global Citizenship Spectacular, scheduled for Jan. 28-29, 2017, is one Michigan 4-H program that can help provide youth with the type of knowledge and skills needed to be effective collaborators. The annual conference includes a variety of educational experiences that equip young people with knowledge and skills related to group facilitation, communication, conflict management and diversity that will support their ability to collaborate with others. Visit the Michigan 4-H Spectacular website for more information or to register (by Jan. 8, 2017) for the program.
No. 4: Creativity and innovation
The challenges presented to people around the world continue to grow more complex all the time. The ability to come up with new solutions and ways of being, and to implement change, is a skill that will continue to become increasingly valuable as people grapple with challenging global issues.
"Successful individuals are those who have creative skills, to produce a vision for how they intend to make the world a better place for everyone; analytical intellectual skills, to assess their vision and those of others; practical intellectual skills, to carry out their vision and persuade people of its value; and wisdom, to ensure that their vision is not a selfish one," says Robert Sternberg of Tufts University. Creating new ideas and making contributions to solving real world problems through novel means are valuable skills that young people will be able to apply in many settings.
Ensuring all people on the planet now and in the future have access to enough healthy, nourishing food to sustain themselves is a grand, global challenge that requires the ability of people to think outside the box. The World Food Prize Michigan Youth Institute is one of many Michigan 4-H programs that provides young people with an outstanding opportunity to develop creativity and innovation skills. Michigan youth in grades eighth through 12th who participate in the World Food Prize Michigan Youth Institute write a short research paper focused on a global food security factor of their choice in a developing country. As part of their investigation of the country and their chosen food security factor, young people are tasked with developing possible solutions and recommendations for addressing topics related to global food security in creative and innovative ways.
In May 2017, youth participants in the World Food Prize Michigan Youth Institute program will have the opportunity to share their research and creative solutions with MSU faculty and experts, and learn about ways that the university is engaged in helping to solve grand global challenges related to food security.
To learn about the positive impact of Michigan 4-H youth leadership, civic engagement, citizenship and global/cultural programs, read our 2015 Impact Report: "Developing Civically Engaged Leaders." Additional impact reports, highlighting even more ways Michigan 4-H positively impacted individuals and communities in 2015 can be downloaded from the Michigan 4-H website.
---