Frankenmuth Farmers Market opens for 10th season this week
Michigan State University Extension recommends farmers markets as a great way to connect with your community and support local food.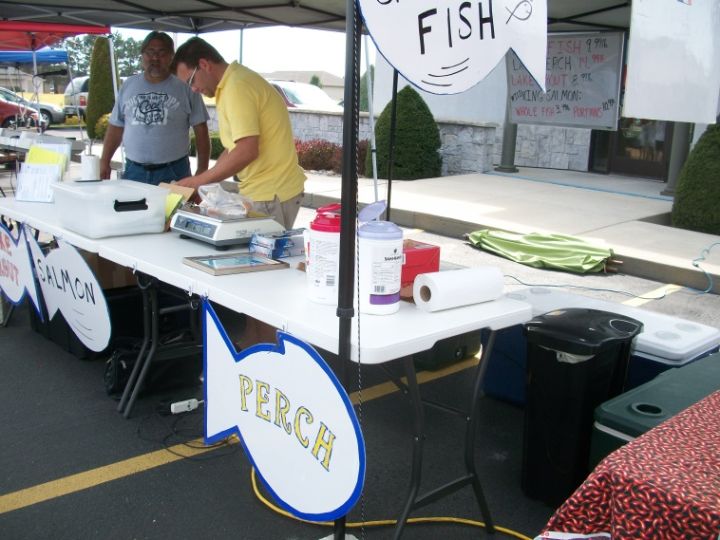 The Frankenmuth Farmers Market opens this Saturday May 17, 2014 at their location right off Main Street downtown for their 10th season. The market features locally-grown and produced foods each Saturday through the middle of October. Vendors are local artisans and farmers from the area bringing fresh local fruit and vegetables, handmade soaps and handcrafted items. The Frankenmuth Farmers Market capitalizes on the desire for locally products from both visitors and locals. Like many other farmers markets around Michigan, the Frankenmuth Farmers Market is proud to accept the Michigan Bridge Card for families receiving SNAP benefits.
The market also opens a second location on Wednesdays starting in the middle of June. This second location near the Frankenmuth Credit Union allows locals the chance to stock up on fresh, local fruit and vegetables without fighting the crowds downtown. Customers value the convenience of two locations and vendors have the ability to sell to their neighbors and visitors from around the world in the two locations. The Frankenmuth Farmers Market is also the host of a traditional German holiday market that begins on Thanksgiving weekend called the Christkindlmarkt.
Frankenmuth is nationally-known for being Michigan's Little Bavaria and the home of historic businesses like Bronner's CHRISTmas Wonderland, Zehnder's Restaurant and the Bavarian Inn as well as having the whole town maintain a Bavarian theme in architecture and businesses. The city attracts approximately 3 million visitors each year to these businesses but also to many popular annual events.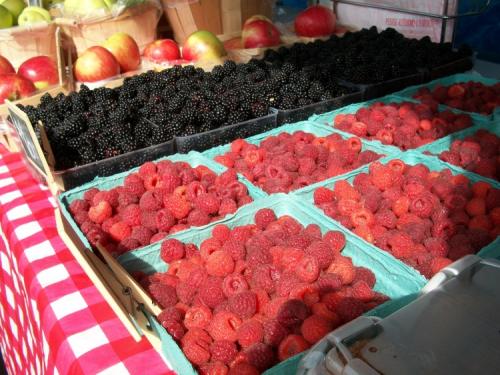 Many of these annual events also revolve around food and drink including the World Expo of Beer annually in May, Frankenmuth Bavarian Festival in June, Oktoberfest, as well as music events, races, and events in the winter as well. Each event introduces more people to the unique products and bountiful harvest available in Frankenmuth. In addition to the local food available at the farmers market, Frankenmuth also features sausage makers, cheese shops, confectioners, a winery, and brew pub.
The Frankenmuth Farmers Market combines all of these elements- events, local flavor and great food - to serve their long-term local customers and one-time tourists. Michigan State University Extension recommends farmers markets as a great way to connect with your community and support local food. For more information, contact the Community Food Systems team or Tourism Team.
Did you find this article useful?
---
You Might Also Be Interested In