Free horse health webinar: Stringhalt and shivers explained
Register now for the Free horse health webinar: Stringhalt and shivers explained on March 21 at 7 p.m.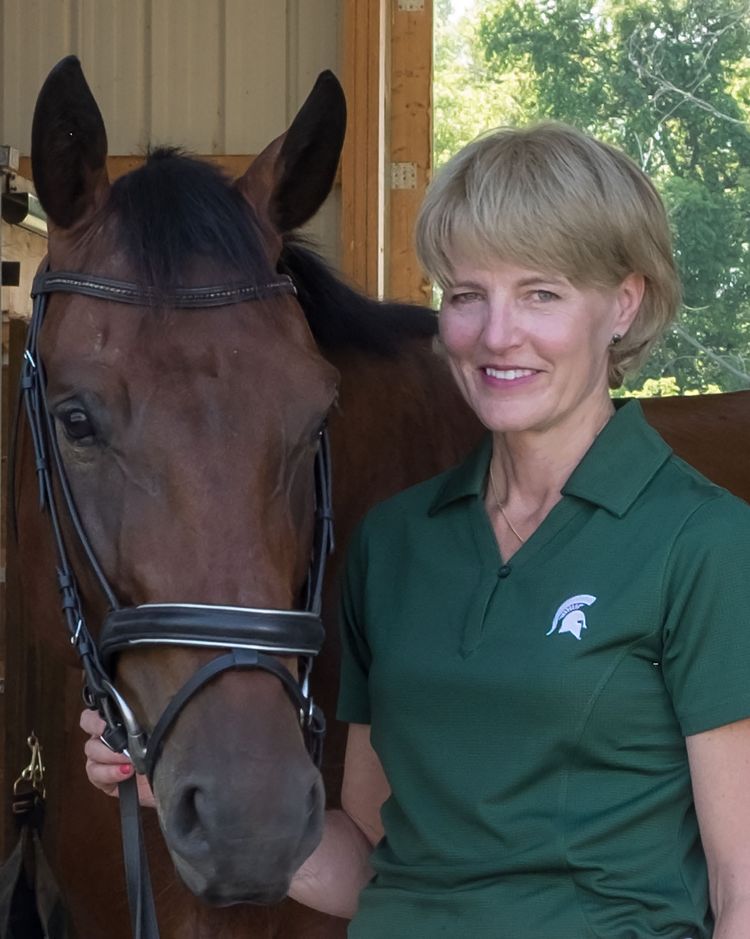 Michigan State Univesity veterinarian Dr. Stepahanie Valberg will present a webinar on March 21 explaining stringhalt and shivers, two gait abnormalities in horses. The webinar is sponsored by My Horse University and Extension Horses will take place at 7 p.m. free of charge.
Hind limb gait abnormalities like stringhalt and shivers can be frustrating for horse owners and affect the horse's performance and the ability of farriers to trim hind feet. The two conditions are often confused and until recently, very little information was availabl to horse owners on these conditions.
This seminar, rich with videos, describes the symptoms of stringhalt, shivers and some other gait abnormalities, reviews the latest research into the cause of these diseases and outlines what owners can do to help maintain horses with these conditions.
To learn more about stringhalt and shivers, Michigan State University Extension recommends that horse owners join My Horse University and Extension Horses, Inc. free webinar on Tuesday, March 21 at 7 p.m. by registering online.
Presenter, Dr. Stephanie Valberg, DVM, PhD, is the Mary Anne McPhail Dressage Chair in Equine Sports Medicine at Michigan State University. Dr. Valberg's research centers on neuromuscular diseases in horses with a special focus on genetic diseases of skeletal muscle and their nutritional management.
Shivers research was funded by the US Equestrian Foundation, The University of Minnesota Comparative Medicine Grant and the Mary Anne McPhail Equine Performance Center.