Friendships: What are they all about? Part 2
As growth and development in a young person occurs, the different stages of friendship change.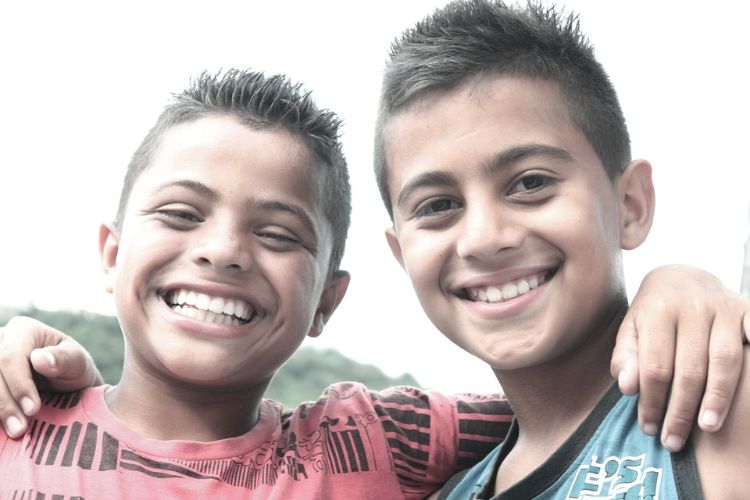 In Part 1 of this two-part article series, we discovered that friendship means something different to everyone. Regardless of how you might define friendship, what brings people together is something that's mutual. As we all grow from a child to an adolescent to an adult, there are many changes that occur physically, socially and emotionally. Our understanding of what friendship is, how it looks and feels and the level of certain friendships change. Let's explore those changes.
Iowa State University Extension created a fact sheet, "How Kids Develop," that provides in-depth information related to the characteristics of youth as they grow from early childhood (5-8 years of age), to middle childhood (9-11 years of age), to early adolescence (12-14 years of age) and to middle adolescence (15-18 years of age). In this article, we'll be exploring the growth changes as they relate to friendship.
Early childhood (5-8 years of age): Youth are learning how to be friends and may have several "best friends." Boys and girls may enjoy playing together and have a strong desire for affection and attention of adults.
Middle childhood (9-11 years of age): Youth like to be with members of their own sex and admire and imitate older boys and girls. They often don't like to be compared with others, but they tend to enjoy planned activities where youth can work together.
Early adolescence (12-14 years of age): Adolescents are beginning to be interested in activities involving boys and girls and can plan their own social and recreational activities. They gain skills in social relations with peers and adults, as well as show concern about physical development, being liked by friends, social graces and good grooming.
Middle adolescence (15-18 years of age): Middle adolescents tend to have high social needs and have a desire for status in their peer group. They begin to know themselves as an individual with a personal philosophy beginning to emerge.
To read Part 1 of this series, see "Friendships: What are they all about? Part 1." Michigan State University Extension also offers articles on a variety of topics surrounding friendship. For more information, please view: