Funds to help struggling Michigan homeowners could be ending soon
Step Forward Michigan assistance has already helped more than 26,000 Michigan homeowners keep their homes and pay back mortgage payments and/or property taxes.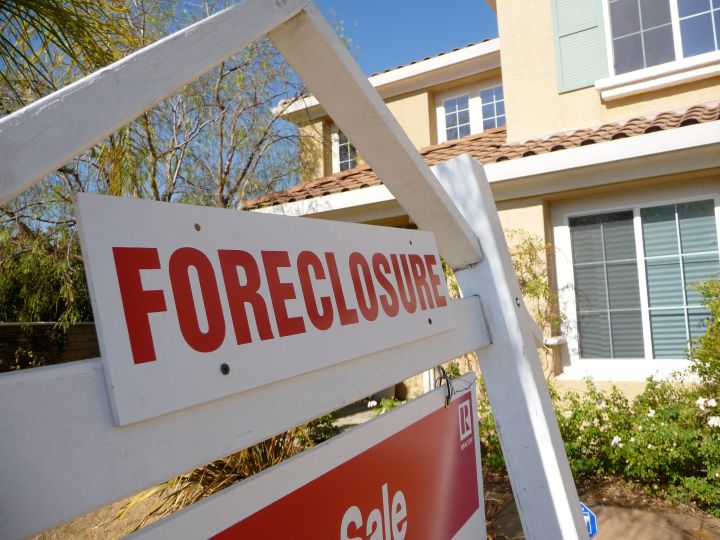 There is urgency for struggling Michigan homeowners to apply for Step Forward Michigan funds. Michigan homeowners who might be eligible are behind on property taxes, have received unemployment benefits during the past 12 months, and/or are behind on mortgage payments. Even if you have returned to work, you may still be eligible to receive half your monthly mortgage payment and get caught up with back payments and taxes. If this is you, you need to apply quickly for this assistance.
On Friday, July 24, the Michigan State Housing Development Authority (MSHDA) announced that state and federal lawmakers have proposed moving remaining funds in the Step Forward Michigan Homeowner Fund to the Blight Elimination Fund. The final application date is still uncertain, but what this means is that homeowners need to apply quickly to be considered for the remaining money.
Michigan's Hardest Hit Funds program, also known as Step Forward Michigan, is a federally funded loan program designed to help eligible homeowners who are struggling with their mortgage, condo association fees, and/or property taxes to retain ownership of their primary residence. As of March 2015, more than 26,000 homeowners received over $240 million in assistance, according to MSHDA.
Homeowners may be eleigible to receive assistance on their primary residents from one of these thre programs through Step Forward Michgan:
Unemployment Mortgage Subsidy Program
The Unemployment Mortgage Subsidy Program may provide a 50 percent monthly subsidy toward the homeowner's first lien mortgage payment, up to $1,000 per month, for up to a year by Step Forward Michigan. For example, if your house payment is $1,500 per month, you could receive $750 per month for a year. The program also helps people catch you up on back mortgage and property tax payments. To qualify for up to $30,000, one of the following must be your situation:
You currently receiving unemployment benefits from Michigan Unemployment Insurance Agency (UIA)
You recently exhausted your UIA unemployment benefits any time in the last 12 months. Even if you have returned to work, you may still be eligible to receive half your monthly mortgage payment and get caught up with back payments and taxes!
You can document a 20 percent or greater reduction in gross household income.
Loan Rescue Program
The Loan Rescue Program has assistance up to $30,000.
Homeowner must be able to sustain future payments. Housing-related expenses must be at or under 45 percent of the gross (before taxes) monthly income.
Help with catching up on delinquent property taxes as well as mortgage payments. Currently, this is the only statewide assistance program to get caught up on delinquent property taxes.
Loan Modification Plan Program
The Loan Modification Plan Program allows homeowners to be under water or upside down on their mortgage, greater than 115 percent loan-to-value ratio, and be able to qualify for up to $30,000 to bring a mortgage current and establish a lower sustainable payment. Another qualification possibility is if the mortgage payment is unsustainable, greater than 45 percent payment-to-income ratio caused by an involuntary hardship.
If approved, up to $30,000 is paid directly to the participating mortgage servicer or county treasurer for application directly to the household's mortgage loan or property taxes. No interest and no payments are required from the homeowner. A subordinate (second) lien is placed on the property for five years and 20 percent of the loan is forgiven per year. At the end of the five years, the loan is forgiven. During the five year period, if the property is transferred, sold, or is no longer the principal residence, the non-forgivable portion is due.
"This is a wonderful program. Most of our housing clients are receiving Step Forward funds in recent years and several have received $30,000", said Jim Buxton, a Michigan State University Extension housing counselor in Ionia County. "It enables them to keep their homes instead of going through foreclosure. Once they get their payments caught up, they can also apply for a loan modification with their lender."
MSU Extension housing counselors can help homeowners fill out the application, submit all the required documents, and follow-up until a decision is made. During the past five years, thousands of Michigan homeowners who worked with our counselors have received assistance to save their homes from foreclosure.
For further information or to see if you qualify for assistance you can go to Step Forward Michigan for a list of frequently asked questions and access an online application and a list of documents that are required to submit an application.
For further assistance in submitting an application to Step Forward Michigan you may contact your local MSU Extension office with a housing counselor or find a housing counselor at http://www.mshda.info/counseling_search/ .
Did you find this article useful?
---
You Might Also Be Interested In