Garden planning at its best
Old advice can be new advice for beginning gardeners.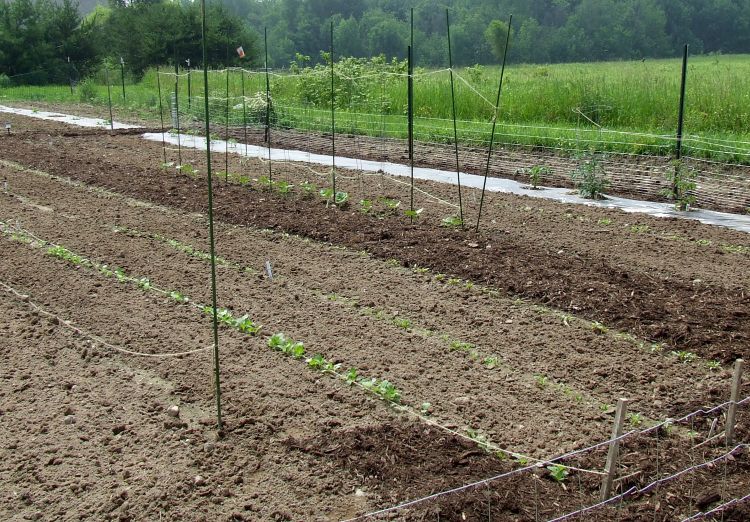 In the late 1800s, a professor by the name of Liberty Hyde Bailey wrote and lectured extensively about a new field called horticulture. He is considered to be one of the founders of the Extension Service and the father of modern horticulture. Bailey was the first superintendent of the Horticulture Department at Michigan State University in 1886. He wrote: "A garden is half-made when it is well planned. The best gardener is one who does the most gardening by the winter fire."
Siting
The months of the winter fire are upon us and so is the season of planning for your coming growing adventure. Whether it is a vegetable garden or flowers, this is the time to consider a location if this is a new garden. When plans are on paper and you have an eraser, changes are easy. Vegetable gardens need a good eight hours of direct sunlight to flourish. Consider surrounding trees and where shade will fall during the day. If the garden is close to a sidewalk or where people pass by, some vegetables could be damaged or disappear. Ripe cherry tomatoes tempt the more honest of people.
Watering
Consider how easy it is to get water to this location. If vegetables are to be grown, it is a good idea to have potable water available. That essentially means the water is suitable for drinking. If it is not, extra time and care will be necessary to wash vegetables, especially if they are to be eaten raw. If more hoses are needed to connect your water supply to the garden, start hunting now. At slightly over 8 pounds a gallon, carrying water sounds exciting but gets very tiresome, unless the garden being grown is the size of a card table.
Soil test
If the garden area has not had a soil test within the last three years, get one. You want to know before the first seed is planted if you need to add fertilizer or adjust the soil pH. You are aiming for a soil pH of around 6.5 and at least 5 percent organic matter. There will be a recommendation for nutrients in most cases and now is the time to locate the fertilizer. Michigan State University Extension has soil test self-mailers available at www.msusoiltest.com for $25. Use and keep your results and in another three years, test again and see what has improved through your efforts.
Buying seeds or transplants
Many seed companies have free catalogs if you request them – this is the time of year many gardening magazines are filled with blow-in cards to fill out and mail away for catalogs. You can also go online and start deciding what you would like to grow. There is nothing like looking at vegetables and fruit to motivate you to grow something new or different. It is good to order early before what you want has been sold out. More people than ever are gardening, so there are more buyers. Certain plants can be purchased as transplants to give them more weeks in the garden, such as tomatoes, peppers, eggplant, head cabbage and giant pumpkins. Find a local source.
Tools needed
Now is the time to check and see if you have all the tools needed for your garden. This includes enough stakes and strings for rows. Owning a flat hoe for small weeding jobs and a triangular hoe for making small seed trenches can be handy. Having a tiller to turn over soil and incorporate compost is a back saver. This is the time to price and talk to those who own them. Almost all of them will suggest a tiller with the tines in the rear rather than at the front. With the tines in front, you have to lift the handles on most tillers to get the tines into the soil. This can be very tiring on the arms.
As the snow blows by the windows and the wind whistles around the corner of the house, planning your garden by the winter fire can make the smart gardener believe spring is coming and tasty vegetables are on the horizon.