Get your Michigan blueberries while they last!
Time to pick your annual blueberry supply in NE Michigan. Tawas City U-Pick farm open for the season while supplies last.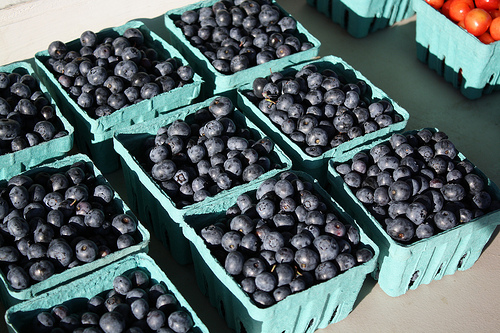 Throughout the great state of Michigan, blueberry season is in full swing. In Northeast Michigan, the traditional trek to Czaika's Blueberry Farm in Tawas City is on. The picking season opened for the farm on August 10, 2013, and will last until supplies are exhausted.
According to their website, the average picking season lasts only about 26 days, and is variable depending on weather, temperatures, size of the crop and other natural factors. It is recommended to get out to the farm early to ensure you pick your share to get you through the off season.
Recently, as part of the US-23 Heritage Route VIP Tours, Czaika's Blueberry Farm was one of the stops which sparked high interest with many of the state leaders who were part of the tour. Not only was this a great opportunity to showcase a local community food source, but a true example of local entrepreneurism as well as a great agri-tourism venue along the US-23 Heritage Route.
Here are just a few pointers to successfully navigate the blueberry picking season.
Visit the farm early in the season to ensure a better selection of berries is available.
Be sure to pick enough to get you through the off season. You can always freeze the excess, so don't be shy to pick a few more than you think you'll need.
Make it a family event. This is a great way to show our youth just where some of our food comes from.
Enjoy the area around the farm. Make it a day trip to the Northeastern side of Michigan and plan a trip that everyone in the family will enjoy.
For more information about Czaika's Blueberry Farm, check out www.tawasblueberries.com. Also, for more information about Blueberries, check out this information from Michigan State University put together by the MSU Blueberry Team.
Michigan State University Extension has a work team that is focused on helping educate you on the value of Community Food Systems and help producers get more of their products to local consumers and for local consumers, like yourself, to consider supporting local Community Food Systems. For more blueberry farms in your area, visit MiMarketMaker and search for "Blueberries."