Getting ready to vote in the November 8 election
Ensure that your voice is heard by making sure you are registered to vote on November 8.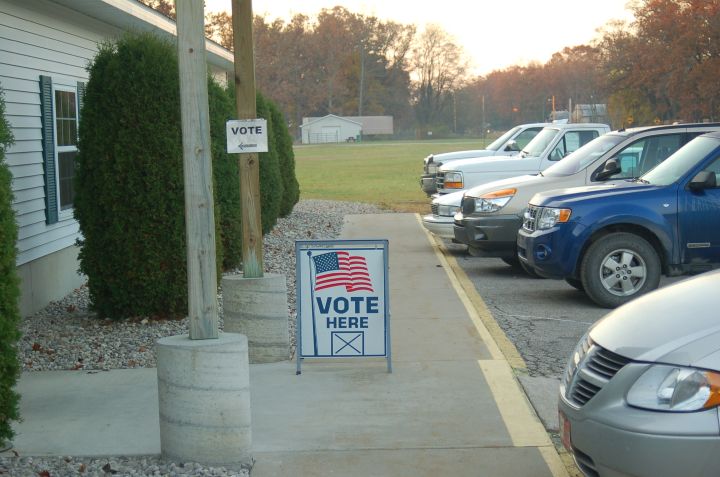 One can't turn on the TV or even go online these days without being overwhelmed with news and discussion of the upcoming November 8 election. For those planning to vote in November, it's important to know if you're eligible to vote and to make sure that you're registered to vote.
Michigan residents who are not sure if they're registered to vote can find out by using the Michigan Voter Information Center (MVIC). For those already registered to vote, the MVIC will also allow residents to view a sample ballot for the upcoming election, track the status of their absentee ballot if one has been requested, and verify their voter registration information, including their polling location.
For those not yet registered to vote, the deadline to register to vote in the November 8 election is October 11. Michigan residents can register to vote by submitting a voter registration application to their local city or township clerk either by mail or by dropping it off in person. Voters can find their local clerk through the MVIC. If you submit your application by mail, you are not eligible to apply for an absentee ballot in your first election and must instead vote in person, with a few exceptions.
A voter registration application can be obtained at one of the following locations:
Local Secretary of State branch
Local county, city or township clerk
Offices of several state agencies
Military recruitment centers
Voter registration drives
To be eligible to vote, one must be a U.S. citizen, at least 18 years old by November 8 and a resident of the Michigan city, township or village where you're registering by October 9. To clarify, the registration deadline is October 11, but you must be a resident of the jurisdiction you wish to vote in by October 9.
Voters wishing to apply for an absentee ballot must submit an absentee voter ballot application to their local city or township clerk by 2 p.m. on the Saturday before the election (November 5). Note that the application must be received by the clerk by 2 p.m. on that date in order to be processed. After receiving an absentee ballot, voters have until 8 p.m. on Election Day (November 8) to complete the ballot and return it to the clerk's office.
For more information on elections, visit the Michigan Secretary of State's Elections in Michigan page.
Those in Michigan State University Extension that focus on Government and Public Policy provide various training programs, which are available to be presented in your county. Contact your local Government and Public Policy educator for more information.
Did you find this article useful?
---