Gift ideas for any horse barn owner
If you have a horse barn owner on your holiday shopping list, this article is what you've been searching for.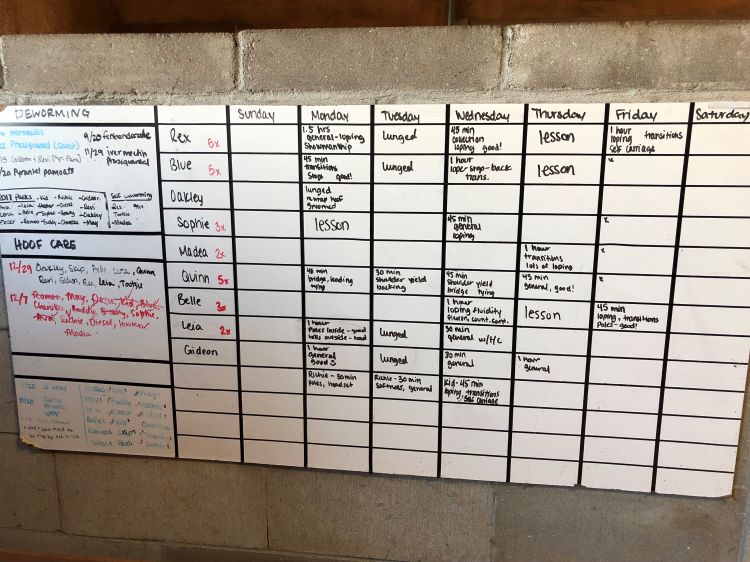 The excitement and anticipation for the upcoming holiday season often bring with it some gift-giving anxiety. What do we get for those special people in our lives, and how do we get them something thoughtful while staying within a strict budget? I'm here to tell you that if you have a horse barn owner on your holiday shopping list, this article is just what you've been searching for.
Many of the following gifts are thoughtful and useful while being inexpensive and easy to find. The hard-working equine enthusiasts in your life will be sure to appreciate these kind gestures!
Useful stocking stuffers. Do not underestimate the value in some of the smallest useful tools. Any barn owner will find great value in a stocking filled with double-ended snaps, zip ties, Duct/Gorilla tape, Magic Erasers, Chicago screws, a screwdriver, permanent and dry erase markers, LED light bulbs, headlamp for short winter days, calendar, high-quality pair of scissors, pocket knife, lip balm, hand salve (try O'Keeffe's Working Hands) and a pair or two of gloves.
If purchasing gloves, try to pay attention to what the person you're purchasing for most often wears. Buying their favorite kind will show even more thought and preparation.
Barn tools. Although at first glance it may seem like a very lackluster gift, any barn owner will be surprisingly excited to receive nice, new barn tools like pitchforks, brooms and shovels. A variety of sizes and types of each of those are often ideal to have on hand.
In addition to these hand tools, if you're looking for a bigger gift, a new wheelbarrow will make you an instant favorite. Heated water buckets or heated hoses are often a necessity that any barn owner can quickly utilize but they might not have spoiled themselves with quite yet.
Acts of service. If your budget is limiting your gift-giving abilities, the most coveted present you can offer is your time. As the owner of a horse boarding facility, one of the sweetest gestures we received during a previous holiday season was the surprise of a boarder who cleaned stalls for us on Christmas Day. Even sweeping the aisles unexpectedly, offering a rain check on barn sitting duties, helping wash dirty blankets or bringing dinner one night can make a thoughtful and appreciative gift.
Does someone in your immediate family have a special skill? The welder, carpenter or electrician can even offer their expertise to help finish a new barn project.
Important note: Unless you're very comfortable with the facility, its owners and the animals, it would be a good idea to check with the barn owner if it's OK that you step in and help.
Gift cards. The opportunities are nearly endless with gift cards, but there's still an opportunity to show that you put thought into this present as well. A restaurant gift card and the offer of a babysitter (farm or children) is a great excuse for a date night for an over-extended farm family.
A gift card to the local farm supply store can help them fill any voids needed at the facility. You can even check with the local elevator and get a gift certificate towards their next order of feed (be sure you know their current feed supplier).
Personalized dry erase board. Many companies offer personalized dry erase boards for horse farms that can help keep track of feed, farrier needs, turnout, exercise, medications and more. Don't be too intimidated; this can also be a great DIY project with a new dry erase board, vinyl pinstriping and some creativity.
Looking for more ideas for that horse lover in your life? Check out the following Michigan State University Extension articles: "Six great gift ideas for the horse-crazy kid in your life" and "Ten things under $5 you need in your horse show bag."