Giving the gift of money for the holidays
What do you want your grandchildren to remember?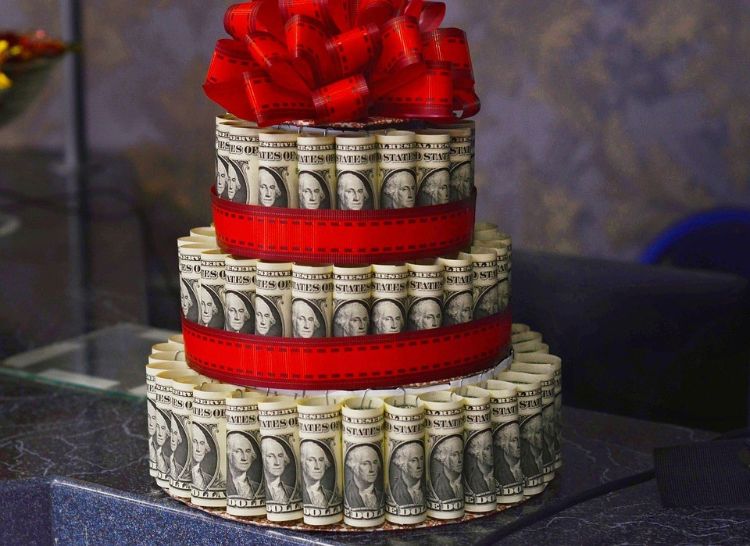 We warn our young ones about being good, and then wonder what to get them to see their eyes light up when they open that special gift. It is sometimes difficult for a parent to come up with those special items to get them to smile. Unfortunately, I don't have any physical gift ideas that will help you out, but I may have some advice for Grandma and Grandpa. Okay Grandma and Grandpa, ask yourselves this one question, depending on the age of the child, will they remember what I gave them for this year come next year? So here's the plan. Get them the gift that keeps on giving! Yes, it's that easy!
Here is an example: on my son's first Christmas, instead of giving him a gift that he would never remember getting from me, I took some money and put it into a mutual fund for him. On his second Christmas, I put additional money into it for him, and his mother has added money to it every year since. He is now 16 and has a growing savings to assist him when he reaches adulthood.
Here is another example: my grandmother started a savings account for each one of her grandchildren shortly after each one of us were born, on the day of our high school graduation we were given $1,500. Do I remember all of the other gifts my grandma gave me? No, but I do remember that gift of $1,500, which helped when I went to buy my first car.
Think of the head start you can give your grandchildren. It may not mean anything to them when they are younger, but it will have a profound and lasting effect on them when they get older and begin to realize the special gift you gave them all those years ago. Consider starting one of these accounts as a gift for a grandchild:
Each of these types of accounts have different rules for depositing and withdrawing, so do a little research at the links above before committing to one. Hopefully, I have given you some thought and insight on your gift giving. I just ask one thing in return… please remember, it is better to give than to receive.
Michigan State University Extension offers financial management and home ownership education classes. For more information of classes in your area, visit MIMioneyHealth.org.