Global gender equality: Five facts on Goal 5 of UN Sustainable Development Goals
Youth can take action as engaged global citizens to help ensure global gender equality by learning about and taking action on Goal 5 of the UN Sustainable Development Goals.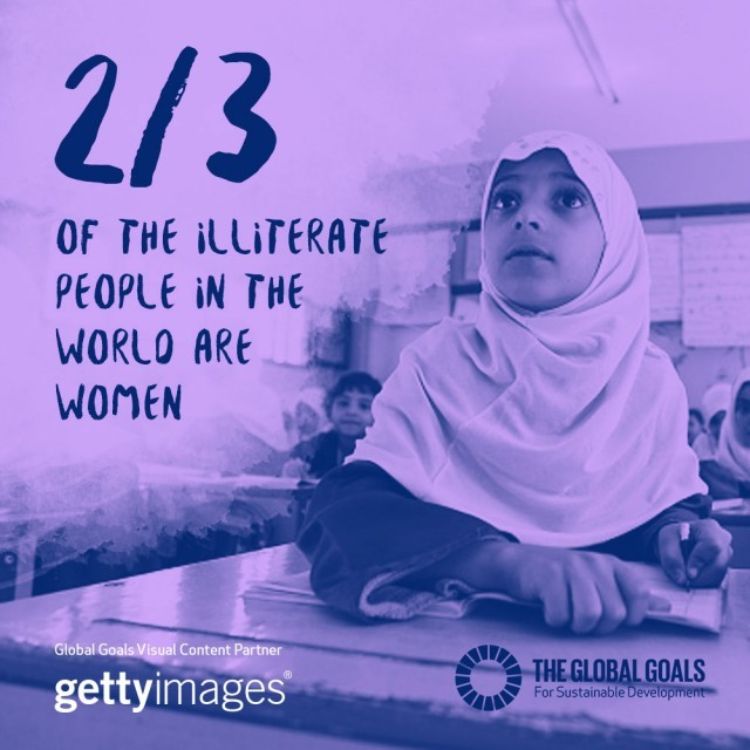 Accomplishing Goal 5 of the United Nations (UN) Sustainable Development Goals, which seeks to "achieve gender equality and empower all women and girls," is viewed by many people as the key to ending global poverty, improving the state of the planet and ensuring access, for people everywhere, to the resources needed to enjoy a good quality of life. The Sustainable Development Goals are 17 interconnected goals that seek to transform our world by ending all forms of poverty, eliminating inequalities and improving the state of the world's natural and human-made environments. Leaders from the 193 member countries of the UN have agreed to engage in efforts to achieve the 17 Sustainable Development Goals by the year 2030.
The following are some interesting facts and educational resources related to gender equality. Adults and youth leaders can use these facts to help children and other youth learn about and take action as engaged global citizens on achieving global gender equality.
Young people have a role to play as engaged global citizens in ensuring global gender equality. Here are a couple resources youth can use for peer-to-peer education with other youth that are focused on topics related to gender equality:
Voices Against Violence is a peer-to-peer education curriculum available from UN Women with activities for youth ages 5-25 to help young people learn the causes of violence, engage in violence prevention and access support in their own community.
The Change-Makers: A Young Activist's Toolkit for Ending Violence Against Women and Girls, also available from UN Women, is a "youth-friendly toolkit for peer educators to facilitate discussions on gender equality, violence against women, healthy relationships and positive activism." While the toolkit was designed for youth in the Asia-Pacific region of the world, it includes many activities that young people anywhere could use to help educate their peers.
Michigan State University Extension and the Michigan 4-H Youth Development program helps to prepare youth as positive and engaged leaders and global citizens by providing educational experiences and resources for youth interested in developing knowledge and skills in these areas. To learn about the positive impact of Michigan 4-H youth leadership, civic engagement, citizenship and global/cultural programs, read our 2015 Impact Report: "Developing Civically Engaged Leaders."
Other articles in series