Grass fed beef conference coming to Michigan in September
The 2015 International Grass Fed Exchange Conference will bring grass fed beef producers from across the North American Continent to Mt. Pleasant, MI. on Sept. 16 – 18.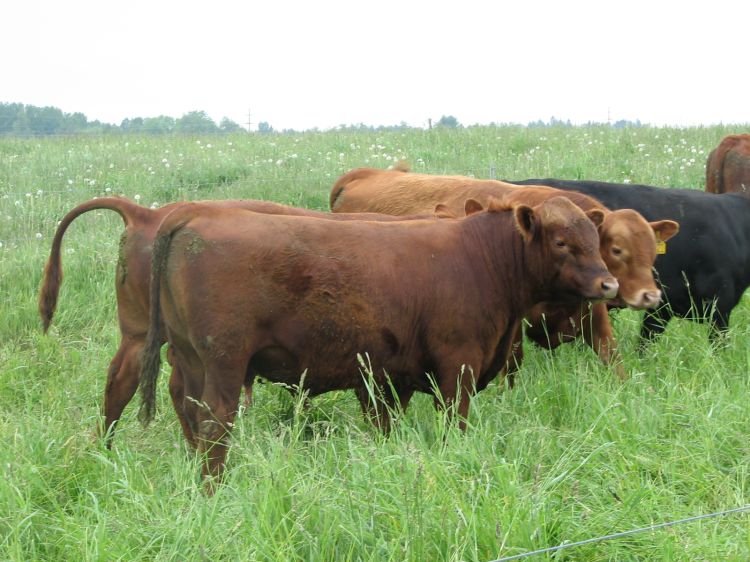 The 2015 Grass Fed Exchange Conference is coming to Mt. Pleasant, Michigan on Sept. 16 – 18. This conference which started in Nebraska by cattlemen six years ago is coming east of the Mississippi River for the first time. Over 300 grass-fed cattle producers, researchers and industry leaders are expected to attend the three-day event.
The production of grass fed beef continues to grow in volume and in popularity. Consumers are attracted to the human health benefits, the environmental benefits and the animal care benefits of grass-fed beef production. Farmers are attracted to all of these sustainable reasons as well as the financial premiums currently received for grass-fed beef.
The 2015 Exchange has selected Michigan for this year's conference because of the cutting edge research on grass-fed beef production being conducted by Michigan State University (MSU). "This will be a great opportunity for anyone who is raising, or is contemplating producing grass fed beef in Michigan" says Jason Rowntree of the MSU Animal Science Department. "Some of the greatest researchers and producers of grass-fed beef in the country will be here along with many industry leaders" Rowntree adds.
The first morning of the conference will be spent in the field touring Graham's Organic Meats and Processing in Rosebush, MI. The Graham family raises organic, grass-fed beef and poultry along with operating an organic meat processing plant and feed mill. The afternoon of the first day will be spent at the MSU AgBioResearch Center near Lake City, MI. The MSU Center has been conducting grass-fed beef research for the last five years evaluating the production, economics and environmental impact of grass-fed beef production.
The second and third day of the conference will be headquartered at the Comfort Inn and Suites of Mt. Pleasant featuring leading speakers from across the country.
"Topics will be of interest to anyone who grazes cattle whether they sell them as grass-fed beef or not" says Michigan State University Extension Beef Educator Kable Thurlow. "The topics of improving soil health for grazing; the sustainability of beef production; how to keep the small meat processors of the country in business; and farm and ranch succession from one family generation to the next; should appeal to every cattle producer." Other grass fed topics will include: maximizing grass pastures efficiencies; transitioning from cash cropping the land to grazing grass finishers on it; and strategies for Midwest grass finishing of beef cattle to name a few.
Some of the featured speakers include Jason Rowntree of Michigan State University; Nicolette Niman in California who is an attorney, blogger and author of "Defending Beef" and "Righteous Pork Chop"; and Mark Schatzker, a Canadian based food media publicist who is the author of "Steak: One Man's Search for the World's Tastiest Piece of Beef" and currently "The Dorito Effect – The Surprising Truth on Food and Flavor."
A tradeshow with agri-business vendors and other organizations interested in the grass fed industry will also be available.
Registration information can be found online. You may also register by phone at 256-996-3142. The early registration discount ends on August 20.
For further information on the 2015 Grass Fed Exchange Conference in Michigan contact me, MSU Extension Grazing Educator at lindquis@anr.msu.edu or 231-832-6139 or MSU Extension Beef Educator Kable Thurlow, at 989-426-7741 or thurlowk@anr.msu.edu.