Great spring time vegetable choices for people with diabetes
With spring just around the corner, soon we'll be seeing delicious spring vegetables in our markets.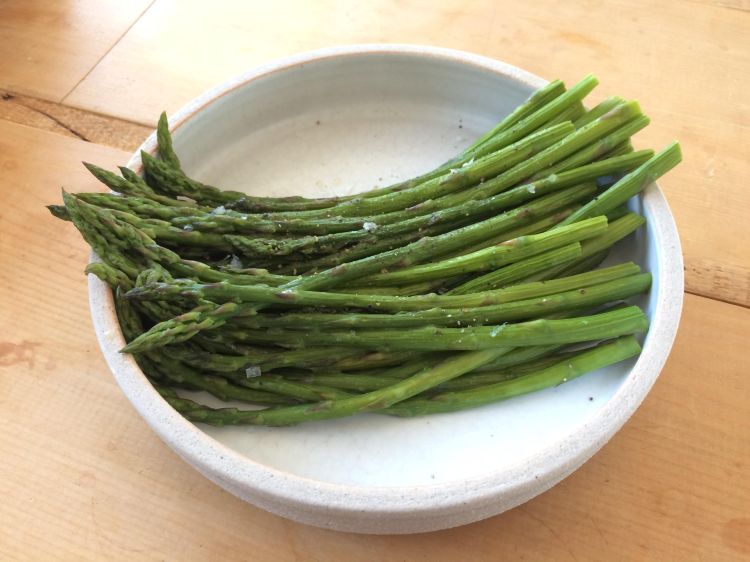 If you have diabetes, you have probably heard the same message over and over—make half of your plate low-carb vegetables. The good news is that spring is the time to start looking for locally grown veggies at the market and many of the seasonal vegetables available during this time of the year are low in carbohydrates.
Vegetables that are in season in the spring include:
all varieties of lettuce including leafy greens like spinach
green onions
asparagus
peas
if you're lucky enough to live in a state like Michigan—morel mushrooms
For people with diabetes, the great news about these spring vegetables is that most of them are low in carbohydrates. Although peas are a starchy spring vegetable and need to be counted as part of your meal carbohydrate count.
Spring vegetables tend to be tender and have a short shelf life, so only buy what you can eat within a few days. However, more hardy spring vegetables like asparagus and peas can also be frozen to preserve that just picked, fresh taste.
Spring is also the time to start looking for rhubarb. Rhubarb is actually a vegetable although we treat it like a fruit when eating it. Rhubarb can be made into delicious dishes such as rhubarb pie, rhubarb sauce and rhubarb jam. While rhubarb itself is a low-carb veggie, turning it into a dessert or jam raises the carb count due to the added sugar that is typically used. Rhubarb is often paired with strawberries to enhance the sweetness and flavor of recipes. So the carbohydrate count in these recipes needs to be carefully considered. Another option is to search for rhubarb recipes using artificial sweeteners.
If you have diabetes, the use of artificial sweeteners in place of sugar is a way to keep the carbohydrate count lower. One option you could use is to search online for rhubarb recipes using artificial sweeteners. Log onto the website of your favorite artificial sweetener and put rhubarb in the recipe search. You'll find diabetes-friendly recipes using this search technique.
With spring around the corner, make a plan to try some of these delicious spring vegetables, adding some variety to your diabetic meals.
For more information about eating healthy and maintaining a healthy lifestyle with diabetes, contact your local Michigan State University Extension office.