Grocery shopping on a budget for healthy foods
Grocery shopping on a budget can be a challenge especially when you are trying to buy healthy foods. Learn tips and tricks for shopping and still eat healthy.
Shopping on a budget can be a challenge for many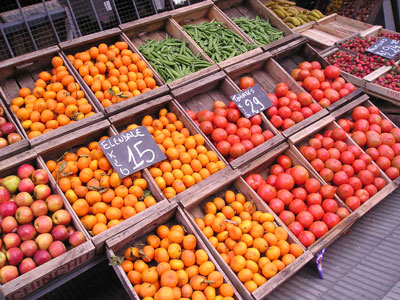 families. With little planning, a trip to the grocery store can help create healthy meals while maintaining a budget. Before you go to the store, make a plan to help you pick healthier foods. Decide if you are going to shop for one week, two weeks or a month's worth of groceries. Fewer trips to the grocery store can control how much money you will spend on food. Review your spending from the last six months and note what you spent on food each month. Take the six months of spending on food and average it out. This will give you a good idea of what your monthly food budget should be.
Before you leave the house, review the store ads and cut out coupons for healthier food items like skinless chicken breasts, lean cuts of meat, fruit including fresh, frozen or canned in its own juice, vegetables, whole grain breads and cereals, low-fat milk and dairy products. Check your cupboards and refrigerator for items you already have that you can build on. Create your shopping list and stick closely to it while you shop. This will help to prevent impulse buying. Before you leave to go shopping, have a healthy snack or meal so you are not hungry and tempted to buy more items than you need.
While you are shopping, focus on buying a variety of foods from the five main food groups. In the grains food group focus on buying whole grain products. In the fruit and vegetable groups buy a variety of colors. In the meat and bean food group, focus upon buying lean cuts of meat, fish and beans. In the dairy food group, focus on buying low-fat or fat-free dairy products.
If you can, go shopping without the children. Children are often drawn to items they see on television commercials which may not be healthy or the least costly item of its kind. If you must bring the children grocery shopping, make it an educational trip. Teach your children about healthy food choices like fruits and vegetables, use math to figure out prices or teach your younger children about colors and shapes.
If you spend just a few minutes of planning before you go grocery shopping you can easily save money and buy healthier foods. For more ideas on shopping on a budget go to eXtension.