Grow your gardening knowledge in the Escanaba Master Gardener Program
Register now for the Master Gardener Program in Escanaba, Michigan, starting Aug. 25, 2016. Online registration is required by Aug. 11, limited and partial scholarship application are required by July 29.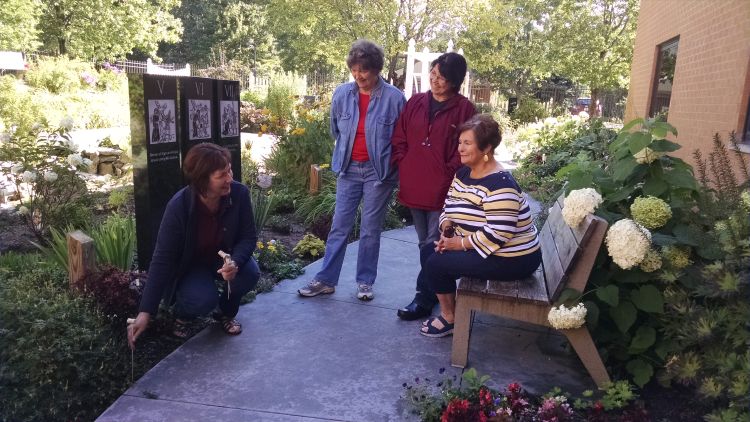 Want to learn more about gardening? Interested in knowing how to properly plant and care for a variety of different shrubs, trees, vegetables and flowers? Would you like to learn ways to garden that are more environmentally-friendly? If so, it's not too late to register for the upcoming Michigan State University Extension Master Gardener Program being offered in Escanaba, Michigan.
The Master Gardener Program Escanaba runs for 14 weeks on Thursdays from Aug. 25-Dec. 1, 2016, and is open to anyone interested in learning more about gardening, has a personal commitment to volunteering and enthusiasm for sharing what you've learned about gardening with others. Class is held from 5:30-9:30 p.m. EST and will meet at the Bay de Noc Community College, 525 ITV Conference Room, Student Center, 2001 N. Lincoln Rd., Escanaba, MI 49829.
Time is still left to register, but you must register online by Aug. 11, 2016. The last day to submit a check for payment is Aug. 4.
The course costs $300, and this includes over 40 hours of education and a 1,000 page handbook. Partial scholarships are also available and must be applied for at the Master Gardener Program website by July 29. Completion of the 40-hour volunteer component is an expectation for a scholarship. The Delta Master Gardener Association will also provide a partial scholarship for those interested in completing a volunteer project that is tied to the group's existing projects. Contact deltacountymga@gmail.com for more details.
Attendance at class is required, but accommodations can be made for extenuating circumstances. Each class focuses on a different horticultural topic. Topics include soil science, composting, water quality, plant science, vegetables, annuals and perennials, woody ornamentals, small and tree fruit, indoor plants, integrated pest management, diagnostics, household and nuisance pests and turf. Class content is organized and based on research by MSU Extension faculty and specialists. Instructors have educational background and experience in the specific topics they teach.
As one class participant commented, "I never knew there was so much that I didn't know about gardening until taking this class."
Participants range in age, gardening experience and knowledge. Participating in this program allows people interested in gardening a network to other gardeners and a continued connection to resources at Michigan State University.
If you'd like to learn more about the Michigan Master Gardener program, please visit the website. Read more about the following Upper Peninsula Master Gardener Volunteer Projects: "Serenity garden at Upper Peninsula hospital," "School garden for daycare program" and "What is a master gardener and do I become one?"
If you have specific questions related to the Escanaba program, please contact me at kransr@anr.msu.edu or 906-875-0606. To learn more about home gardening, please visit the Gardening in Michigan website or contact MSU's toll-free garden hotline at 1-888-678-3464.