Class on growing and preserving strawberries and raspberries at home offered June 19
Learn how to grow and preserve two of summer's best fruits, strawberries and raspberries, during "It's the Berries" class in Ingham County. As a bonus, you'll get to take home a jar of jam.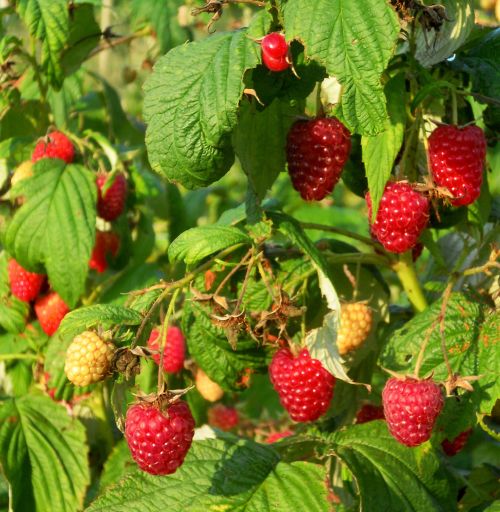 Backyard fruit growers should become better acquainted with strawberries and raspberries. They are relatively easy to grow and, depending on the cultivars chosen, may even produce fruit to enjoy the first year. You can learn all about growing and preserving berries at "It's the Berries" workshop, June 19, 2017, from 6-8 p.m. at the Ingham County Michigan State University Extension office, Conference Room A, 121 E. Maple Street, Mason, MI 48854.
Strawberries are categorized as June bearing and everbearing, or day-neutral. June-bearing strawberries are the most commonly grown type. They are planted in spring and produce fruit the year after planting. Everbearing strawberries are also planted in spring, but produce fruit in summer through fall of the year they are planted. There are also raspberries that bear fruit in summer the year after planting, called floricane fruiting raspberries, and some that produce fruit in fall of the same year they are planted, called primocane fruiting.
MSU Extension educator Diane Brown will provide tips for success regardless of which type of raspberries or strawberries you decide to try in your garden. At It's the Berries workshop, you'll learn about variety selection, choosing a site to plant, garden preparation, correct planting, pests to watch out for, pruning and harvest.
One of the many delicious uses for strawberries and raspberries is to make them into jam or jelly. Jams and jellies are a class of foods with many textures, flavors and colors. They are all mostly preserved with sugar and thickened or jellied in some method. Fruit jelly is clear and firm, and made with the juice of the fruit. Jam is less firm and made from crushed or chopped fruits and sugar. When you use freshly picked fruit from your own garden, you will be amazed to find out how much better homemade can taste than store bought.
MSU Extension educator Joyce McGarry will take the mystery out of making jam at home and show you how to get it to thicken properly. She will give a demonstration on making jam and as a bonus, you get to take a jar of it home.
Pectins are substances in fruits that form a gel. Although all fruits contain some pectin, not all of them have enough natural pectin to form a gel. They must be combined with other fruits high in pectin or have commercial pectin added. McGarry will instruct you on which fruits do and don't require added pectin. She will also demonstrate how to use a boiling water bath to process jam to reduce the chance of spoilage.
To reserve your spot and register online, go to It's the Berries. The cost is $15 per person. Registration closes June 14.