Hank Choate named Michigan State University Department of Animal Science Dairy Farmer of the Year
Jackson County farmer recognized for his leadership, accomplishments and passion for the dairy industry at the 2016 Great Lakes Regional Dairy Conference.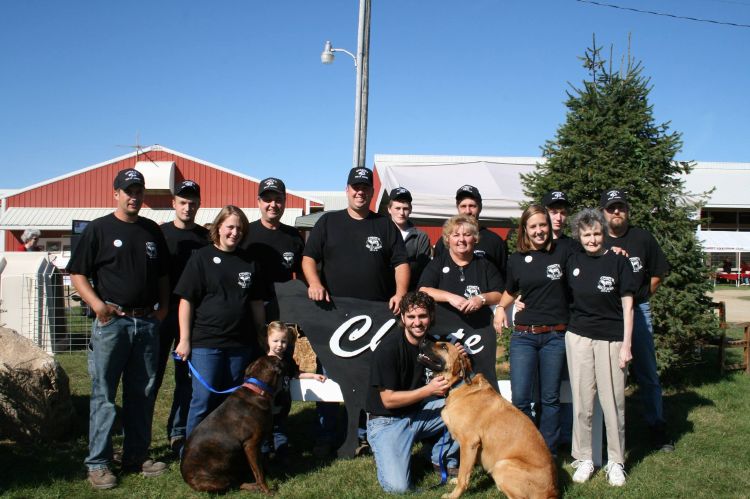 The 2016 recipient of the Dairy Farmer of the Year Award presented by the Michigan State University (MSU) Department of Animal Science is Hank Choate of Cement City, Michigan. The award recognizes his passion for promoting the dairy industry and teaching consumers about modern day food production in a positive way. His commitment to bettering the Michigan dairy industry has earned him this distinguished award which is the highest honor presented by the MSU Department of Animal Science.
"It is quite humbling to receive this award," Choate said. "I don't see myself as being exceptional, I just work hard to be a good spokesperson for the industry. I am honored."
Choate has been involved in his family's farm, Choate's Belly Acres, for 47 years, serving now as the CEO and CFO and overseeing the dairy herd. Choate's Belly Acres consists of 2,000 acres of corn, alfalfa, soybeans and wheat, with 430 Holstein cows and 380 head of youngstock. Current DHI rolling herd averages are 29,133 pounds of milk, 1,068 pounds of fat and 877 pounds of protein, with a dollar value of $4,660 per cow.
"Our farm tries to have continuous improvement of our animal and cropping systems, making sure that all of our assets are performing well," Choate said.
Choate's Belly Acres has been in the family for seven generations, so keeping family involved in the farming operation is an important value of the farm. Choate and his brother, Randy, took over management of the farm in 1989. Together they have grown their business to allow more family members to be involved in ownership.
Hank and his wife, Katie, have three children: Levi, Dustin and Stacey. Levi and nephew Rick are involved in the farming operations along with seven full-time employees.
"There are many aspects of the farm that I believe are important, but my family is first," Choate said. "It is great to have my family involved. The rewards outweigh the challenges we face."
Choate has held several leadership positions at local and statewide levels. Locally, he has served on the Jackson County DHIA Board, the Hillsdale/Jackson Farmers Home Administration Board, the Columbia Schools Education Foundation Committee, the Columbia School Board, the Jackson County Soil and Water Conservation Committee, and the Liberty Township Planning Committee.
On the state level, he has served the Michigan Milk Producers Association (MMPA) as a local delegate, a member of the Resolution Committee and the Advisory Committee, and a member of the Board of Directors. He previously served on the United Dairy Industry of Michigan Board, and he currently serves on the GreenStone Farm Credit Board, the NorthStar Cooperative Advisory Committee, the Michigan Farm Bureau Dairy Committee and the Breakfast on the Farm Statewide Council. Hank and Katie were recognized as one of the 1986 MMPA Outstanding Young Dairy Cooperator finalists. Since early 2000, their herd has ranked either first, second or third within the local DHI testing association.
As the farm operation grew, Choate became more of a manager of people rather than cows, allowing him to become more involved in industry organizations and igniting his passion for promoting the dairy industry.
"I am a firm believer that those of us in production agriculture play a huge role in consumer confidence. If the producers lose the trust of the consumer, it is one of the hardest things to gain back," Choate said. "Consumers need to be informed, and as producers, we need to stay involved in the decisions they are making by giving them the facts."
Choate has been involved in many promotional events, such as the Jackson Real Dairy Promotion program, Jackson County Fall Fest and Breakfast on the Farm. He also welcomes many tours of his facilities by school groups, senior citizens, Boy Scouts and Girl Scouts, and classes from Spring Arbor College. Choate also works with Baker College to hold hands-on learning sessions and puts together presentations for their vet tech students.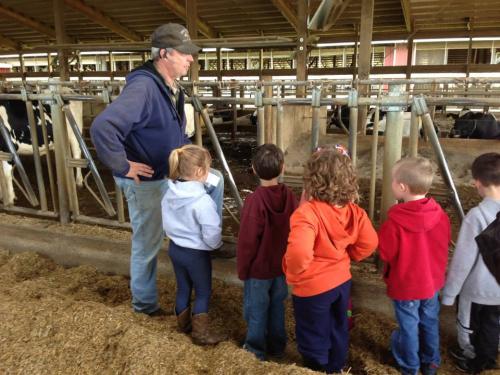 "Hank has shown a strong commitment to Michigan's dairy industry through his service with a number of industry organizations including MMPA, UDIM, and Michigan Farm Bureau," said Janice Swanson, Chair of the Department of Animal Science. "He has a strong passion for dairy promotion and has helped organize the Jackson Real Dairy Promotion program at the Jackson County fair in addition to his farm hosting numerous groups and organizations at his farm. Today, Hank takes time to be involved with the state-wide Breakfast on the Farm Council helping to expand efforts to educate consumers and talking to producers about following in his footsteps by hosting BOTF events. It is with great pleasure that the MSU Department of Animal Science recognizes Hank Choate as the 2016 Dairy Farmer of the Year."
The award will be presented Feb. 5 at the Dairy Industry Recognition Banquet during the Great Lakes Regional Dairy Conference, Feb. 4-6 at the Soaring Eagle Casino and Resort in Mt.Pleasant.