Healthy snack bar sales will rise as America snacks more
Breakfast bars, cereal bars and granola snack bars are expected to have a sales growth by 2017.
Consumer demand for convenient and healthy food options will increase snack bar sales over the next four years. Although sales fell slightly in 2012, sales have increased 7 percent since 2007 and are forecasted to grow 13 percent from 2012-17 according to Mintel. Granola bars represent the largest share of these sales at 58.9 percent of the snack bar market. While Breakfast bars and cereal bar sales declined slightly from 2010-2012, they are also expected to rise and narrow the sales gap with granola bars by 2017.
Some of these sales represent the 64 percent of consumers who snack between meals to quiet their hunger, Mintel reports. Snacking haw risen by 49 percent since 2010 to now represent 52 percent of all eating occasions among Americans. Some 75 percent of those that eat cereal snack bars do so as a snack. The next most popular usage of snack bars is for a meal replacement with 62 percent of consumers indicating they eat snack bars for breakfast. The graph below shows that older adults are more likely to consumer granola and breakfast/cereal bars than younger consumers.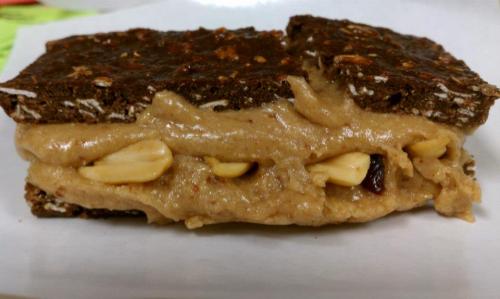 As companies create new products and design marketing strategies, it will be important for them to understand Mintel's research that shows women's interest in snack bars as a weight loss or weight maintenance tool, while men's interest in the snack bar is for it's nutritional value, protein, vitamins and nutrients.
Promoting the products ability to boost energy and provide a good source of protein while at the same time saving time and money should serve well to attract shoppers, says Mintel. Mintel encourages companies to emphasize these attributes by using health claims that are geared toward their target market. Another opportunity for companies that Mintel identifies is the development of kid-friendly snack bar options that will appeal to households with children since studies show they eat more snack bars than any other household type. "Consumers are looking for a larger variety of personalized choices such as gluten free, dairy free, soy free, kosher, vegan, and non-gmo (genetically modified) options," says Matt Malcangi, Certified Healthy Lifestyle and Weight Management Consultant and Owner of Mom's Bars. Also looking for a larger variety of unique flavor combinations to choose from.
Americans buy their snack bars at supercenters, warehouse clubs, convenience stores, natural food stores, dollar stores, and non-store retailers, which represent 59 percent of snack bar sales. Such stores offer a convenient, healthy, and low priced snack to their consumers who mainly represent larger households and households with children.
The MSU Product Center, in partnership with Michigan State University Extension, provides product development assistance to help Michigan entrepreneurs develop and commercialize high-value, consumer–responsive food products. For more information, visit the MSU Product Center website or call 517-432-8750.