Helping businesses succeed through partnerships
Effective business support comes from effective resource sharing.
Business counseling clients seek out help with a vast and varied number of issues when starting a business. It is hard for someone starting out to be an expert on all facets of their business, and this does not change much over the business's infancy, so they seek out information from those people that they consider local experts. As business counseling resources, we want to make sure that we are able to provide those local experts. But what do you do when you have a small pool of staff members that provide these services?
The Northern Lakes Economic Alliance (NLEA), a partner of Michigan State University Extension, recently found the solution through a new collaboration with our local SCORE chapter. Tip of the Mitt SCORE will add decades of practical experience to the resources that the NLEA has always provided for entrepreneurs. They will serve as our pool of local experts that have been involved in a variety of business types and roles within their organizations. "Collectively we can serve the new and existing business community with the variety of business assistance service our organizations offer," said Tom Erhart, NLEA Entrepreneurship Director. Carlin Smith, President of the Petoskey Regional Chamber of Commerce, a longtime partner of Tip of the Mitt SCORE, comments "Our Chamber is most supportive of this partnership as a way to strengthen the entrepreneur's base of knowledge in their business planning process."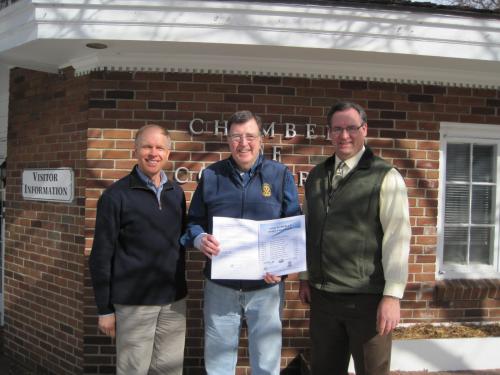 One of the first projects that will be undertaken through the new partnership is the presentation of a business startup class titled "How to Really Start Your Own Business: Practical Information from Those Who Have Done It". Bill Collins, current President of the Tip of the Mitt SCORE chapter says, "I am excited about the potential to expand assistance to a great number of individuals through our How to REALLY Start a Business classes. It only takes an investment of a couple of hours and might save a person from making mistakes in developing their business idea." SCORE will bring their seasoned business experience to the attendees and help them avoid common pitfalls. Through these classes, they will help new entrepreneurs assess the potential of their business ideas and answer questions that the individuals have struggled to have answered.
Is there a chapter of SCORE in your area that can help provide this valuable information for business startups? Or is there another organization of retired business people and local experts that would be willing to spend a little time helping new businesses succeed? Through partnerships, we all become a little stronger. This stands for new businesses as well as businesses that have a lot of history. New businesses can help provide current trends and historic businesses can help us learn from their mistakes. The NLEA believes strongly in partnerships, some of which you can see in action on our website, www.northernlakes.net.