Helping children cope with loss – Part 2: Supporting grieving children
When young children experience tragedy or loss, how can the adults who love them help?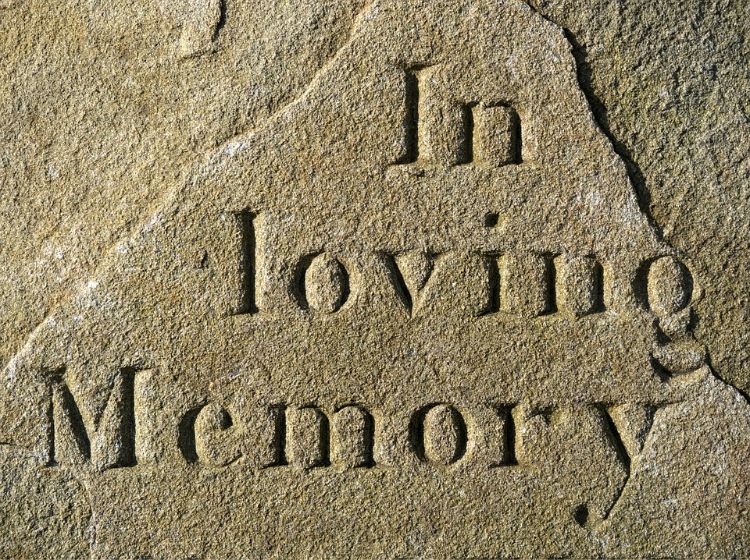 How can you help a grieving child? There is no guidebook that will tell you exactly what to do or say to comfort or support a child experiencing grief as a result of a death or loss, but there are lots of ways you can help children through the process of grieving.
The Dougy Center has some ideas to help you support sad or grieving children.
Be truthful. Young children operate in a literal world, so saying things like "passed away," "lost," "crossed over," or "went to sleep" can be confusing or frightening for young children. If you tell them their grandfather went to sleep and isn't waking up, they might be afraid to sleep themselves for fear of not waking. Be specific whenever possible. For example, telling a child their aunt "got sick" and died might make them worry the next time they have a cold. Instead, be specific and name the illness. It's important to give children information that matches their developmental stage, but make sure it is direct and honest. That way, children can use their energy to deal with the loss instead of trying to decode what actually happened.
Listen, listen, listen. It's easy to try minimizing a child's feelings in an attempt to make them feel better, but listening is the most important thing you can do when a child is grieving. Let them express themselves and reflect their feelings back to them instead of trying to solve a problem.
Seek help. It's OK to not have all the answers or feel like you need support in helping your child through the grief process. Don't be afraid to reach out for information, resources or other forms of support for your child. You can look for a local support group for children or talk to your child's doctor, teachers and other individuals within your support system.
Be understanding. Grief takes many forms and it is important to remember children deserve the right to work through their emotions without judgements or direction from others. Some children might withdraw and prefer alone time while others will become clingy and demand constant attention. The best thing you can do is allow your child to grieve in their own way while validating their feelings. Instead of directing them (i.e., "It's time to stop crying."), let them work it out and reassure them you are there to support them through the grieving process.
Offer some control. Death or other losses can make children feel like their whole world is spinning out of control. Help your child stay grounded by giving them power and control over their lives. Even if it is as simple as letting them choose what to wear to a memorial service or what to have for dinner, help your child feel empowered.
Remember and honor the person who died. When you start the conversation, it can help children process and express their feelings about the deceased. Help your child find symbols to remember the deceased, whether it is family photos, prized possessions or small tokens. Try to plan ways to remember them, especially around holidays or special events.
Stay the course. Keeping life as "normal" as possible during grief is a helpful way to help with the grieving process. When daily life is predictable, children feel safe and protected during a period of time when they often feel uncertain and out of control. Try to keep things as consistent as possible, but be open to the fact you may need to adjust your routines or expectations based on your child.
Avoid deadlines. Grief is a process, a crazy, messy process that looks different for each individual involved. This process doesn't have a deadline or a due date, and while it may change from day to day or get easier with time, the process may last a long time. Be prepared to support your child as long as they need it.
Take care of yourself. Remember it is important for you to help yourself in order for you to help your child. If you aren't meeting your own personal needs, you won't have the energy or clarity needed to be there for your child. So make sure you're eating well, sleeping, exercising and seeking any additional support you may need to take care of yourself.
Michigan State University Extension suggests trying the following techniques and resources for supporting children in their grief.
Activities to support coping
Art experiences. Allowing children to express themselves through drawing, painting, clay or play dough can help them express themselves and use creativity as an emotional outlet. Make sure to give them free reign of materials and empower them to create what they want. Try asking questions about their creations while being open to the fact that some children may want to talk about their art or the feelings behind it, and others may not.
Storytelling. Death and loss often make children feel out of control, but by encouraging them to engage in storytelling activities like writing stories, playing with puppets or engaging in dramatic play, you can help children process their grief and help them regain some sense of control.
Books. Children's books allow children to understand other perspectives, temporarily escape the hard things happening in their own lives and can help them understand death. Try reading some of the following books with your child.

"Fall of Freddy the Leaf" by Leo Buscaglia
"When Dinosaurs Die" by Laurie Krasny
"Someone Special Died" by Joan Singleton
"I'll Always Love You" by Hans Wilhelm
"Tear Soup" by Pat Schweibert, Chick De Klyen and Taylor Bills
"Badger's Parting Gifts" by Susan Varley
"The Dragonfly Door" by John Adams
"Thumpy's Story: A Story of Love and Grief" by Nancy C. Dodge
"Love and Grief Shared" by Prairie Lark Press
"The Tenth Good Thing" by Judith Viorst

Preserving memories. Help children remember their loved ones by creating collages or memory boxes they can revisit when they are feeling sad or missing the deceased. Collect personally significant items, photos or some of the deceased's favorite things to keep in a special place that your child can visit to help process their grief.
To learn more about grief in childhood and for resources, check out the Dougy Center. Also, read "Helping children through grief and loss" and "Discussing death and dying with preschoolers" from Michigan State University Extension.
For more articles on child development, academic success, parenting and life skill development, please visit the Michigan State University Extension website.
Other articles in this series